High Precision Waterproof Optical SM Cable with connector Equivalent LC-LC Connector

Open bulkhead for easier access to SFP
Positive mechanical feedback to operator when fully mated
Robust bayonet locking for easy, fast and secure mating
Available for singlemode and multimode
Water proof, dust proof and corrosion resistant

Outdoor Fiber Optic Transmission
WiMAX and LTE Base Stations
Remote Radio Heads (RRH)
Industrial outdoor applications
Robotics
Aerospace & Defense

Insertion loss: ≤0.3dB
Repeatable: ≤0.2dB
Mechanical life: 500 cycles
Adapter footprint : 36mm x 36mm
Working temperature: -40 ~ +70ºC
Storage temperature: -40 ~ +70ºC
Operating temperature: -10 ~ +50ºC
Protection level: IP67
Tensile data: Between junction and fiber cable ≥ 180N
Outer shell inflaming retarding: UL 94V-0
RoHS compliant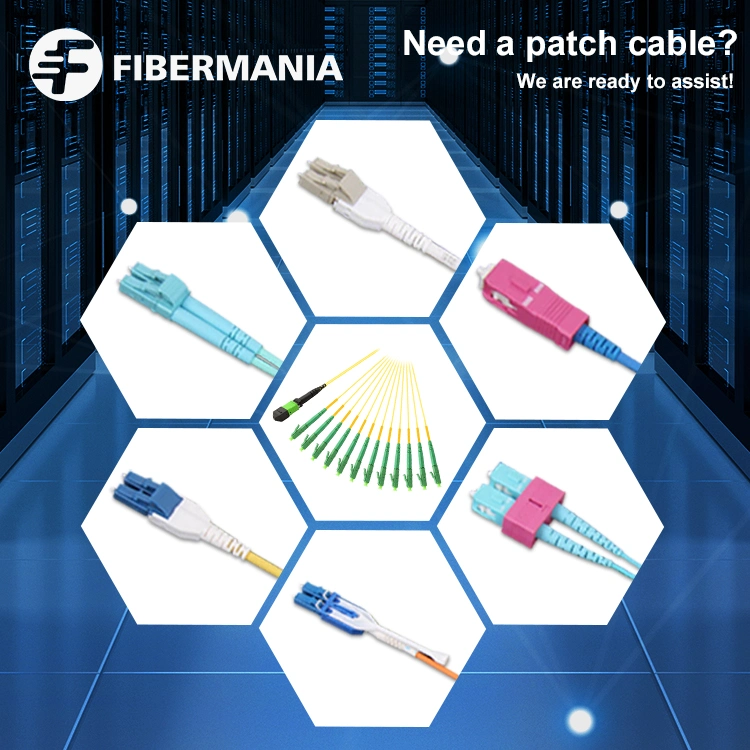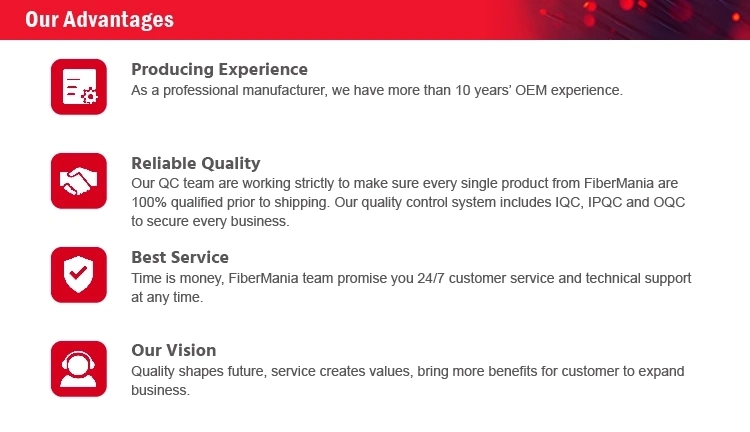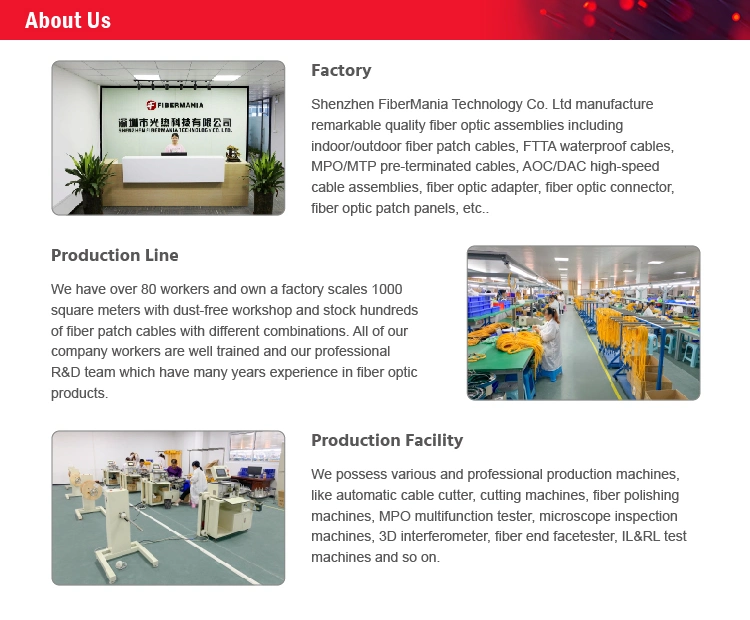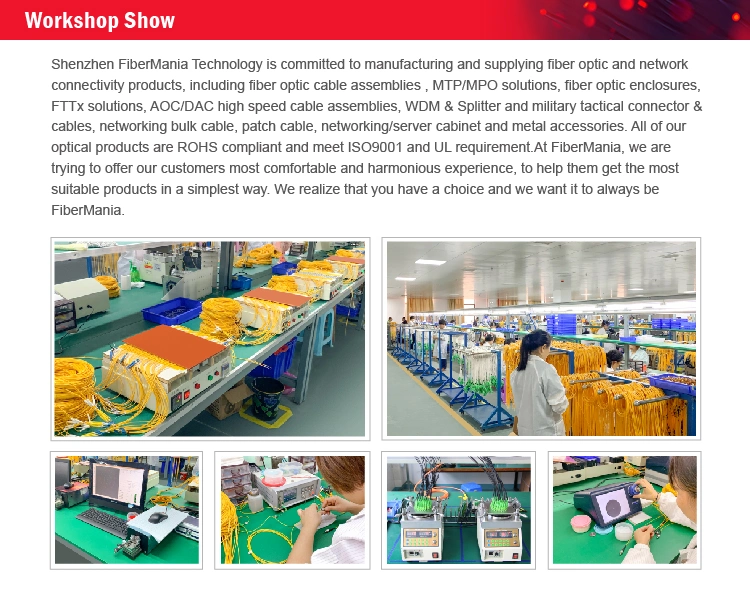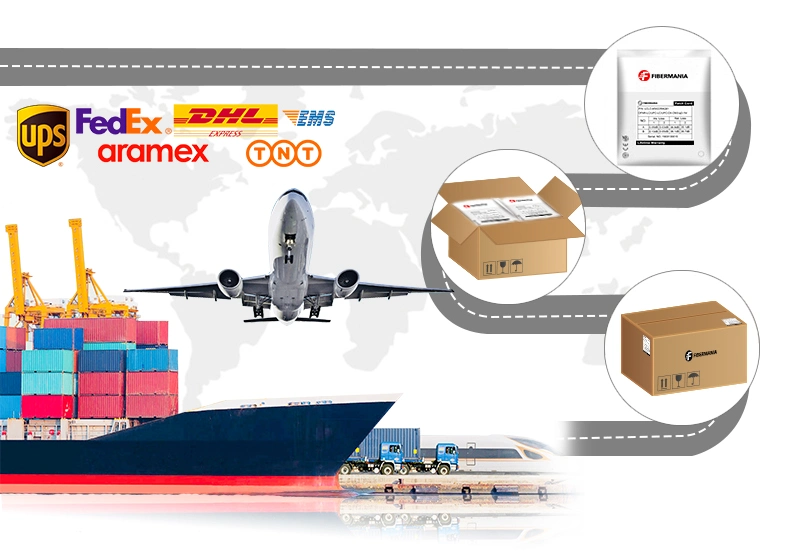 Q1: What is the warranty of FiberMania's fiber patch cord?
A: FiberMania warrants that all fiber patch cords supplied are free from defects in material and workmanship for a period of
five (5) years from the date of supply. All fiber optic bulk cables are UL profiled and every single cable is 100% tested.
Q2: Is it possible to customize our brand information on your fiber cable?
A: Yes, we can print your brand name onto our cable jacket and 1KM total cable length is requested.
Q3: Can you do 3D interferometer test?
A: Yes, we do the 3D test per our customer's request, we can have the pass rate over 90% and even 100% if necessary.
Q4: What is your MOQ of your products?
A: We only have MOQ for some special customized cable order, we request 1km as the total length of the bulk cable, you may
consider stock the bulk cable with us for your urgent order production.
Q5: Are free samples available from you?
A: Yes, we are always happy to offer the free samples for all of our customers' projects provided that the total cost is under
50 US dollars.
Q6: Do you accept OEM and ODM orders?
A: Absolutely yes, we have been doing OEM services since we start in this business, and for every single label, printing, bag and
carton design, we always treat it seriously and do it nicely. Our engineers can help you with your current design and even can open
the new tooling for your specific project.