1x2 1x4 1x8 Fiber optic bare PLC splitter without connector colorful cable 0.9mm G657A1
Planar lightwave circuit (PLC) splitter is a type of optical power management device that is fabricated using silica optical waveguide technology to distribute optical signals from Central Office (CO) to multiple premise locations.
Blockless PLC splitter has stronger fiber protection than bare fiber splitter, which is a miniaturization result of cassette splitter. It's mainly used for various connection and distribution boxes or network cabinets.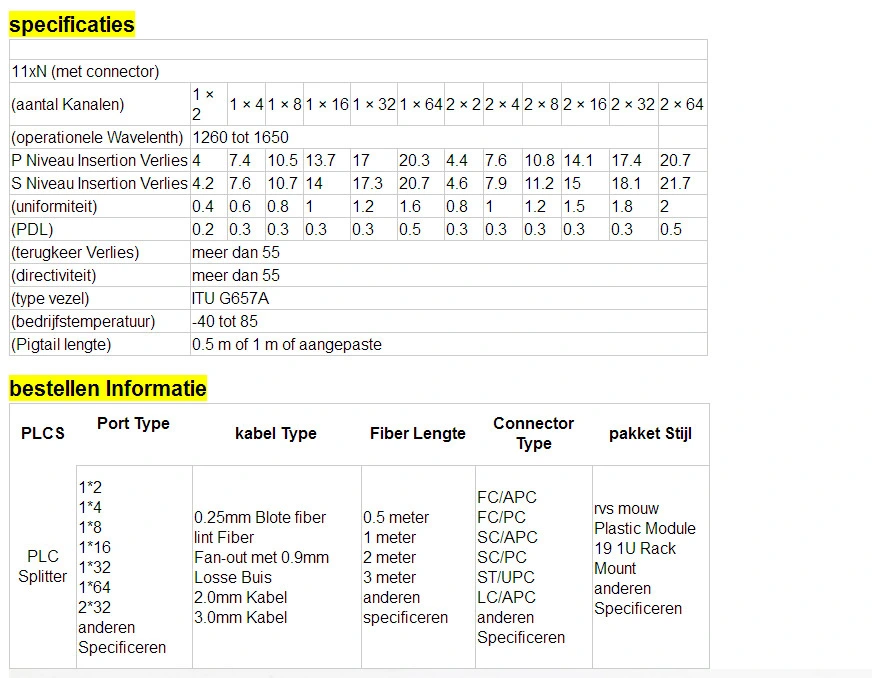 Product Highlights