SAM-3 Anaerobic bioassay research LCD display 362L
anaerobic incubator chamber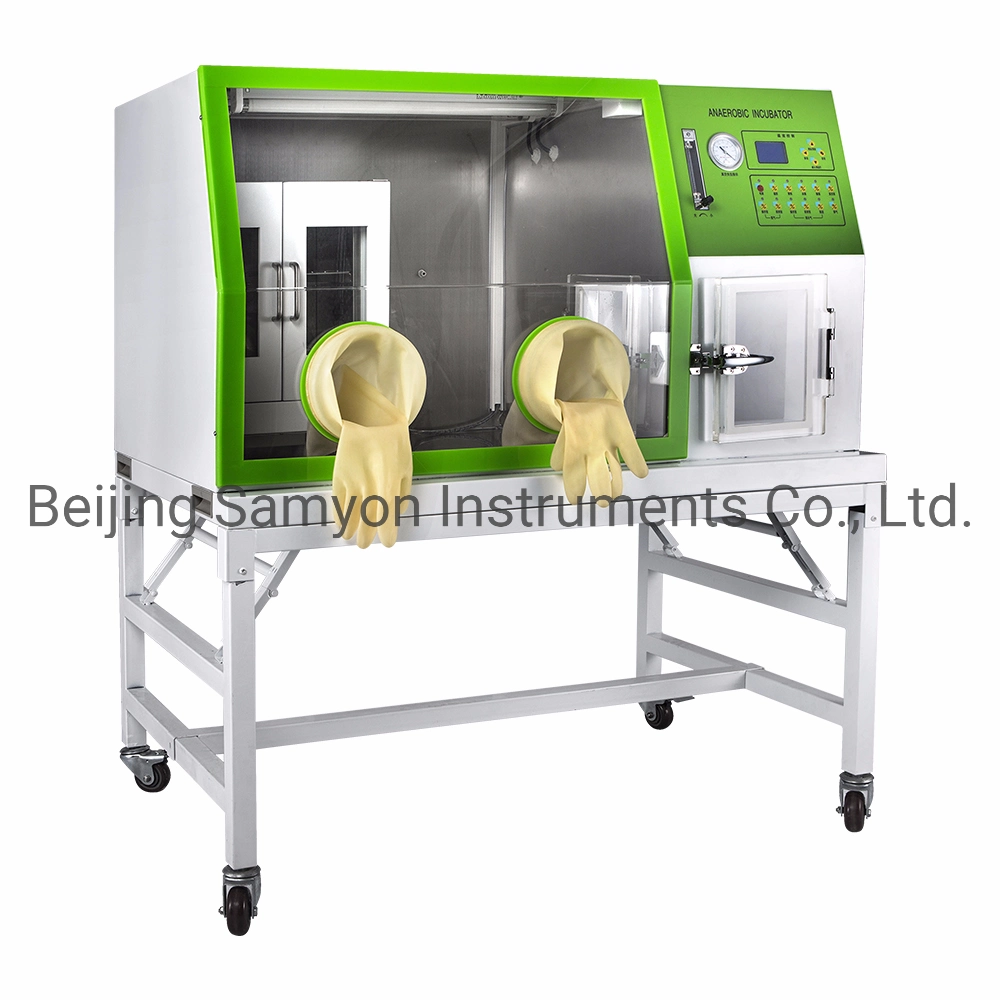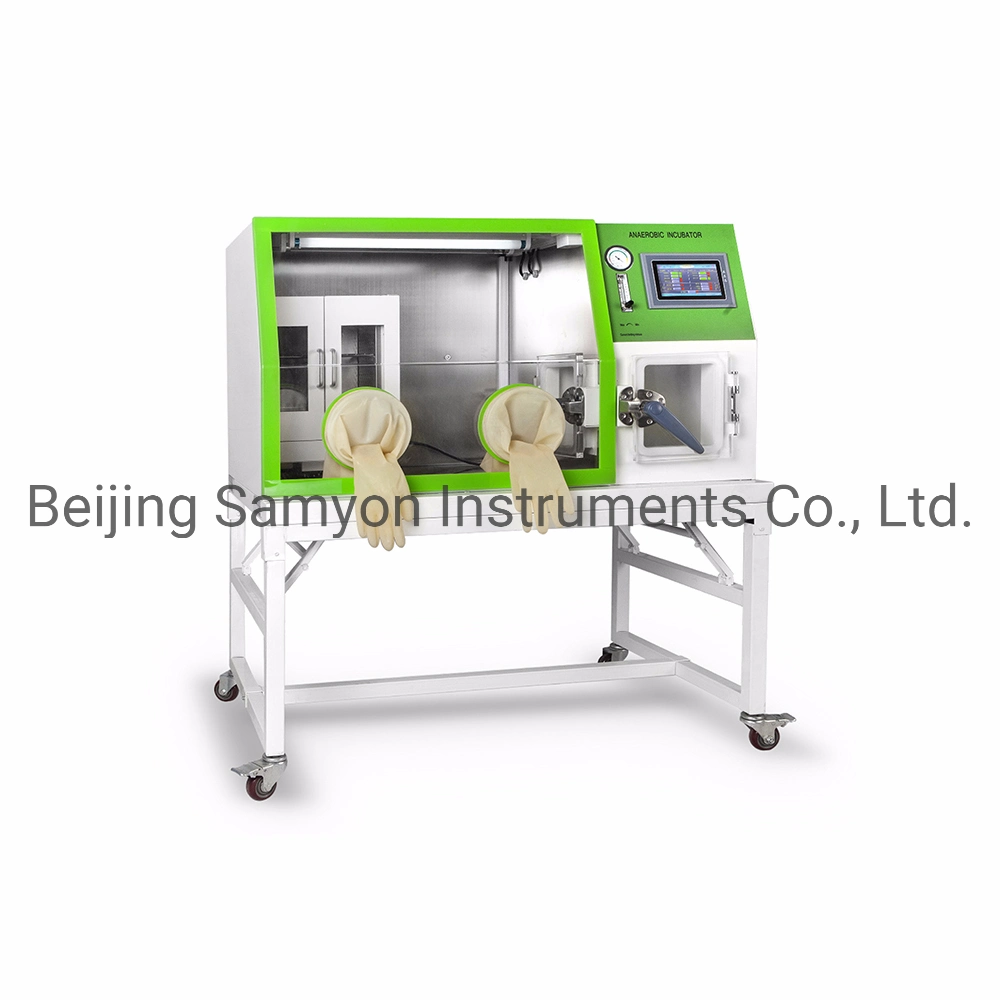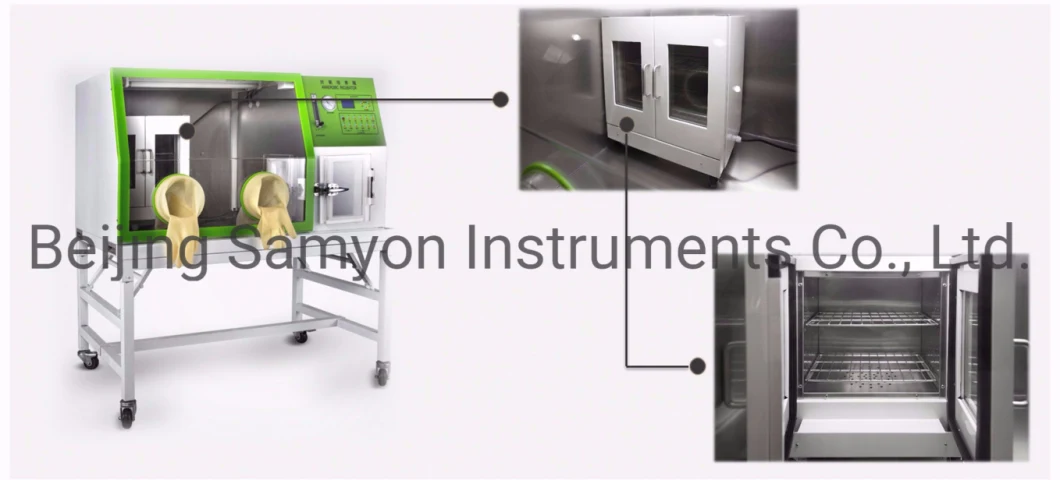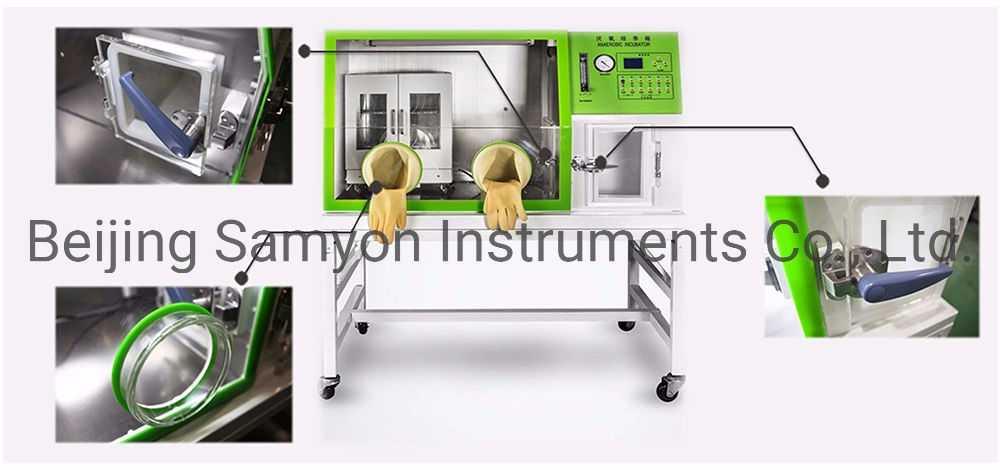 Anaerobic incubator is also called anaerobic workstation or anaerobic glove box. Anaerobic incubator is a special device for bacterial culture and operation in anaerobic environment. It can provide strict anaerobic constant temperature culture conditions and a systematic and scientific working area.
Features
1.Equipped with large LCD screen display,high-precision microcomputer control (with timing function), it can accurately and visually reflect the actual temperature inside the incubator, over heating alarm adopted, safe and reliable.
2.UV Sterilizer,effectively prevent bacterial contamination.
3.Switch control for solenoid valve, it can accurately adjust the flow and input any necessary gas.
4.Stainless steel cultivation and operation room,transparent impact-resistant glass front window for easy observation. Latex gloves are comfortable and reliable,easy to use.
5. Operation room is equipped with deoxidization catalyst.
6.The incubator is designed with a double widen door,it can put more petri dishes.
7.Equipped with leakage protection.
Specifications
| | |
| --- | --- |
| Model | SAM-3 |
| Time for creating anaerobic state in sample chamber | <5 minutes |
| Time for creating anaerobic state in operation chamber | <1hr |
| Anaerobic environment maintenance time | >12hrs(when no supply of mixed gas) |
| Temperature Range | RT+3~60ºC |
| Temperature Stability | <±0.3ºC |
| Temperature Uniformity | <±1ºC |
| Display Resolution | 0.1ºC |
| Timing Range | 1~9999min |
| Power Rating | 600W |
| Power Supply | AC 220V,50HZ |
| Net/Gross Weight (kg) | 240/320 |
| Interior Chamber Size (W×D×H)cm | 30×19×29 |
| Operation Chamber Size (W×D×H)cm | 82×66×67 |
| Exterior Size (W×D×H)cm | 126×73×138 |
| Package Size (W×D×H)cm | 139×92×156 |
Our Services
Our Adavantage
You can get our in-time reply from via Email or Fax or Phone.
You can always get goods news of shipment on time at your desire.
You can enjoy our considerate pre-sales service & comprehensive after-sales service.
Our Target
We want to be the best friend and cooperative partner of our customers while promoting our business in more countries and regions.
We warmly welcome your visit, E-Mail and call.
Company Information
We company is in Beijing, capital city of China. If you have any questions, please feel free to contact us. We can provide you the superior service.

Beijing Samyon Instruments Co., Ltd
Add: Room 109, 1st floor, Block A, 54 Shunren Road, Linhe Industrial Development Zone, Shunyi District, Beijing, China, 101300