FTTH Sc/APC fast Connector Sc Fiber Optic Mechanical Connector
Fiber Optic Mechanical Connector designed for FTTH is a new generation of fiber connector used in assembly. It can provide Open flow and Precast
type of products, whose optical and mechanical specification meets the standard optical fiber connector. it is designed for high quality and high
efficiency for installation. the structure of crimping position is a unique design, and need not gluing, polishing neither any consumables.
Adapted fiber pre-installed structure, and convenient for field installation.
Application
· Connections at the desk for LAN environments
· Optical access network
· Fiber to the Subscriber (FTTX) applications
· Patch panels
· Direct equipment termination
Feature
· Factory-installed fiber stub
· No epoxy or polishing required
· Quick and easy fiber termination in the field
· Eliminates cable excess length and pigtail splice storage
· Cost effective
Technical specification
Item

Parameter

Cable Scope

3.0 x 2.0 mm &2.0*1.6mm Drop Cable

Size

51*9*7.55mm

Fiber Diameter

125μm ( 652 & 657 )

Coating Diameter

250μm

Mode

SM SC/APC

SC/UPC

Operation Time

about 15s(exclude fiber presetting)

Insertion Loss

≤ 0.5dB(1310nm & 1550nm)

Return Loss

SC/APC≤ 55dB

SC/UPC

≤ 50dB

Success Rate

>98%

Reusable Times

>10 times

Tighten Strength of Naked Fiber

>5 N

Tensile Strength

>50 N

Temperature

-40 ~ +85 C

On-line Tensile Strength Test (20 N)

IL ≤ 0.3dB

Mechanical Durability(500 times)

IL ≤ 0.3dB

Drop Test(4m concrete floor, once each direction, three times total)

IL ≤ 0.3dB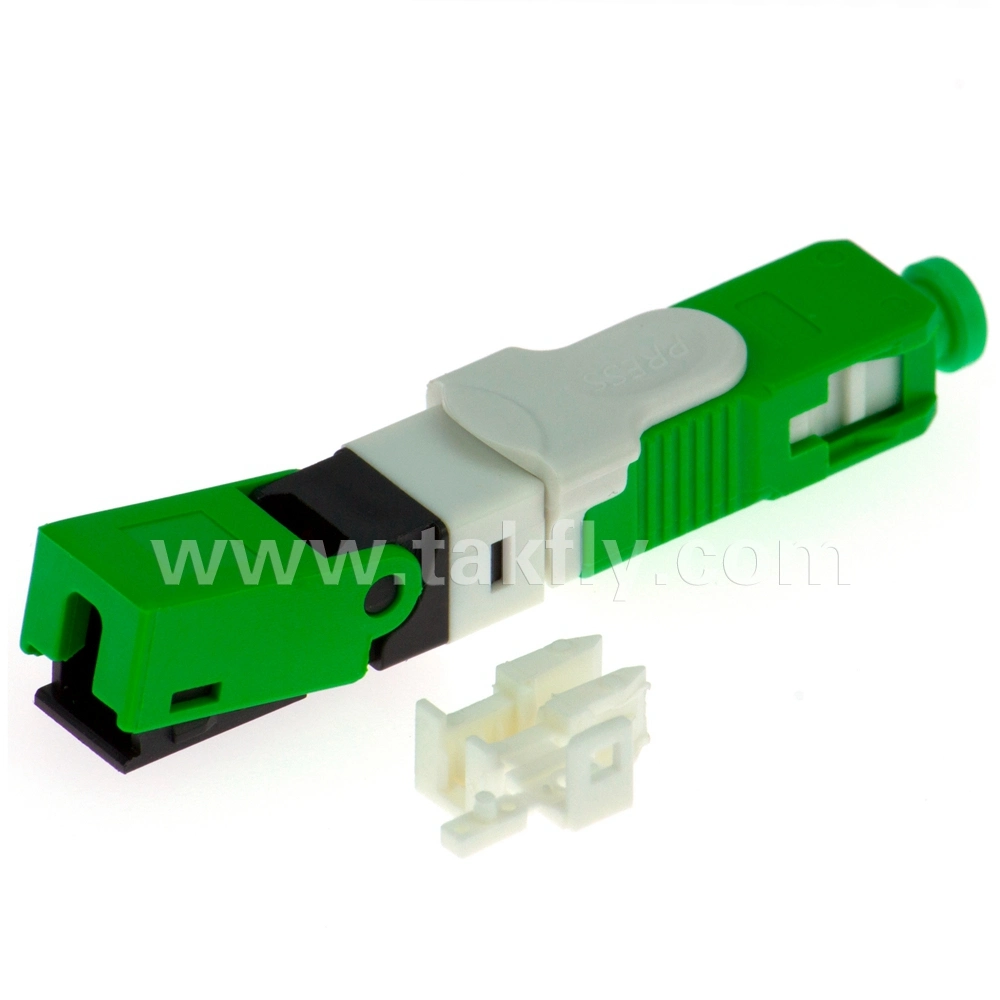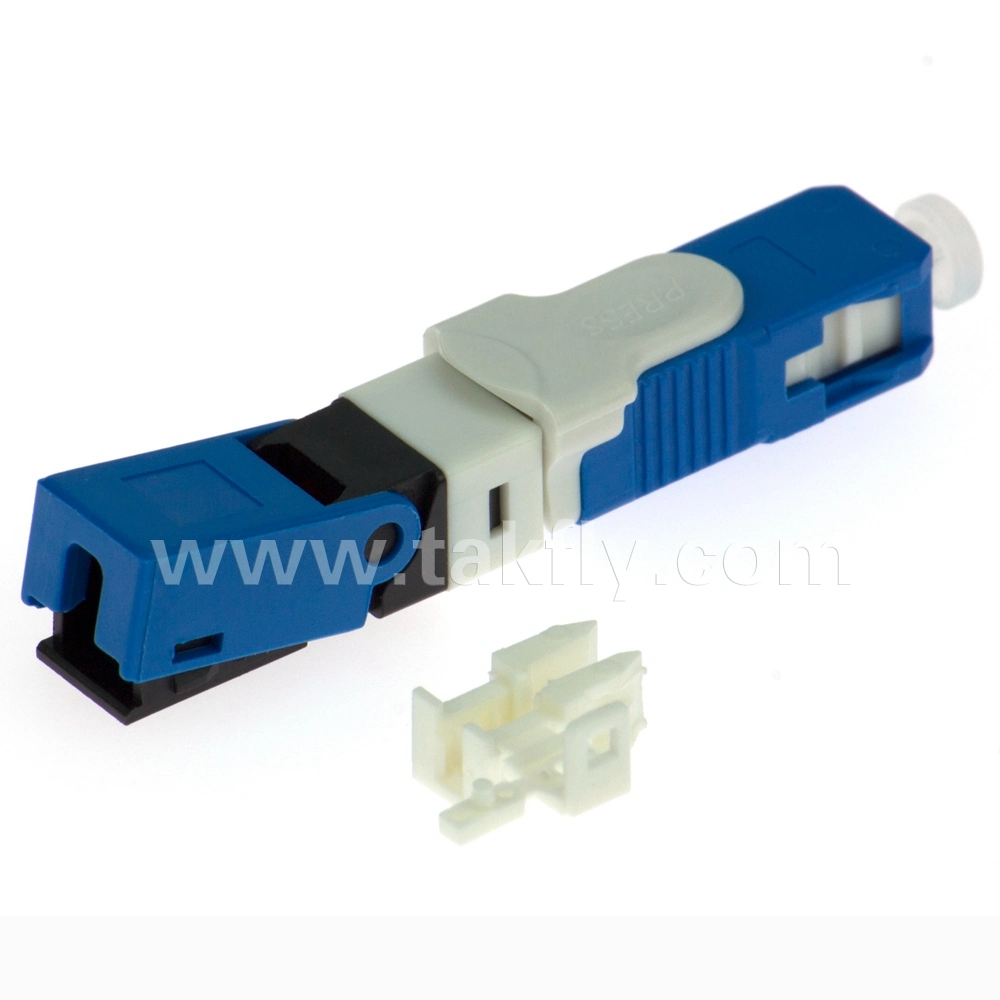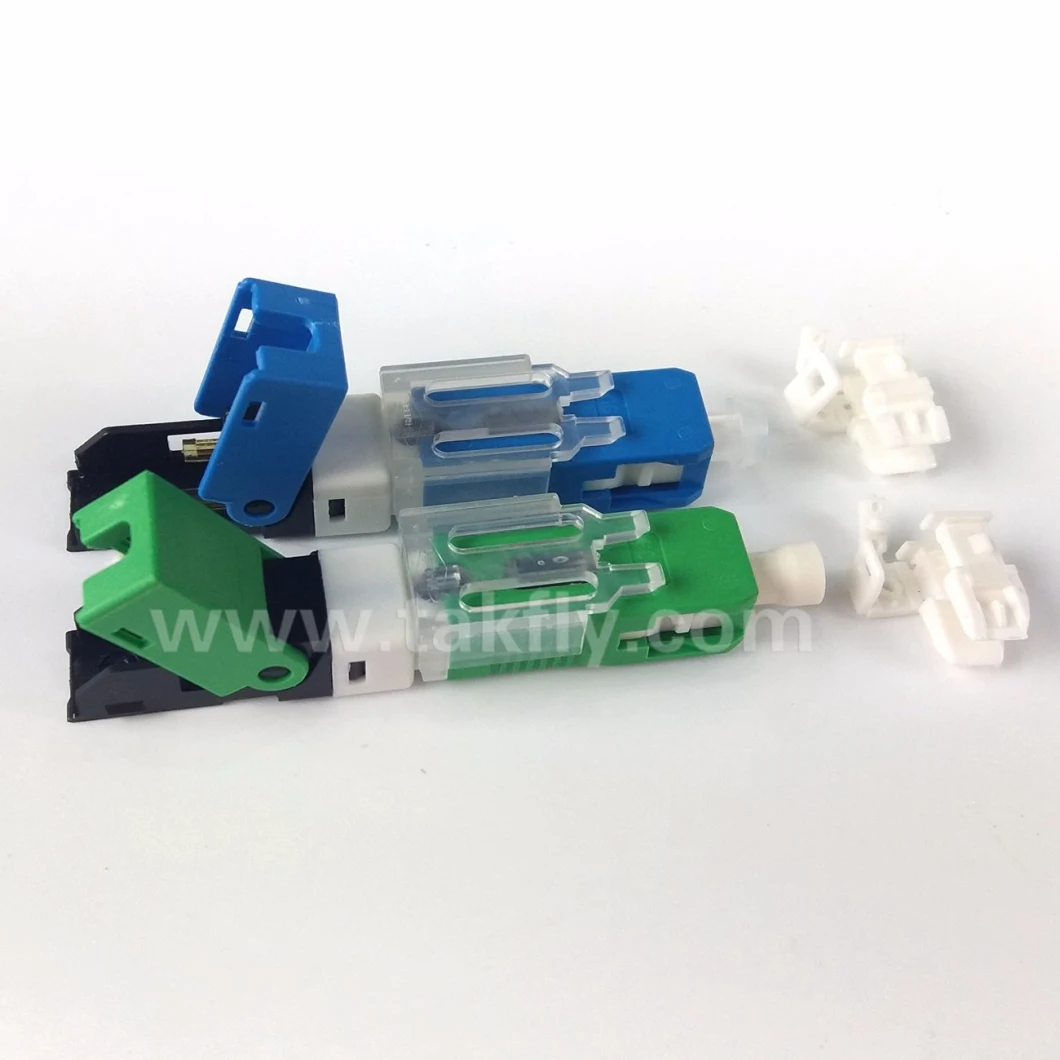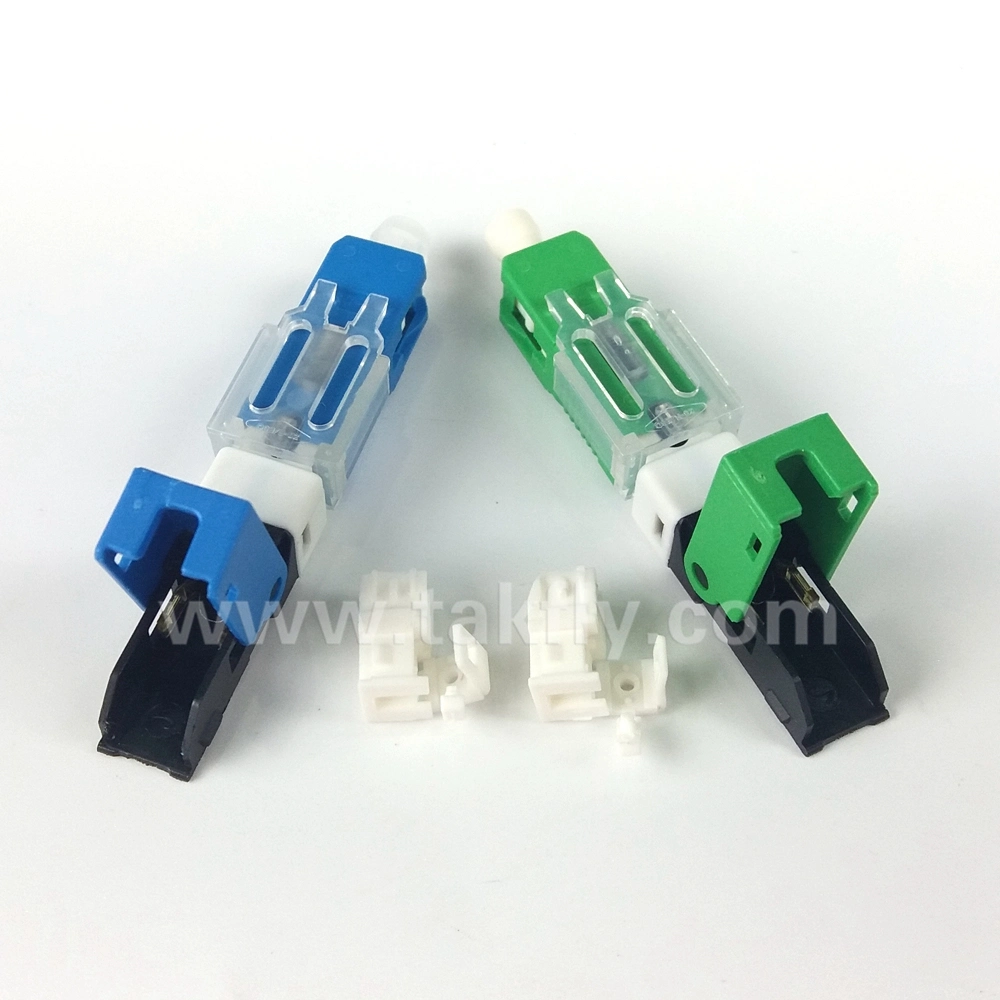 Relevant Solutions
·
Easy operating, The connector can be directly used in ONU, also with fasten strength more than 5 kg, it is widely used in FTTH project of
network revolution. It also reduce the use of sockets and adapters, save cost of project.
·
With 86 standard socket and adapter, the connector makes connection between drop cable and patch cord. The 86 standard socket provides
complete protection with its unique design.
·
Applicable to connection with field mountable indoor cable, pigtail, patch cord and transformation of patch cord in data room and directly
used in specific ONU.
More Fast Connector From Takfly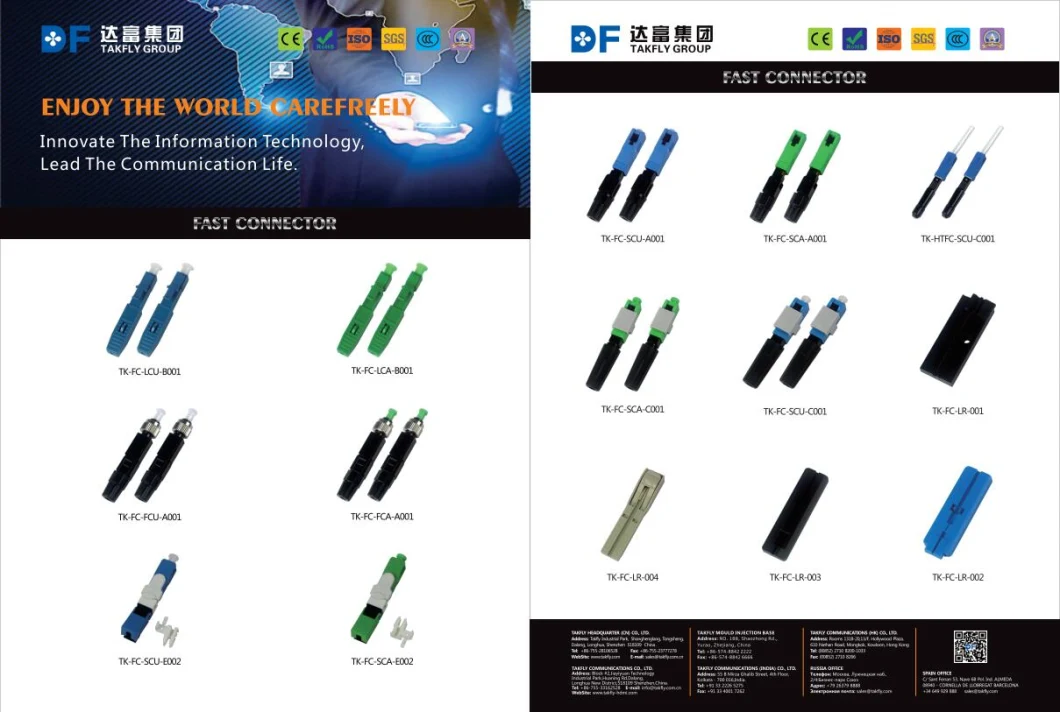 Our Workshop and Office Scene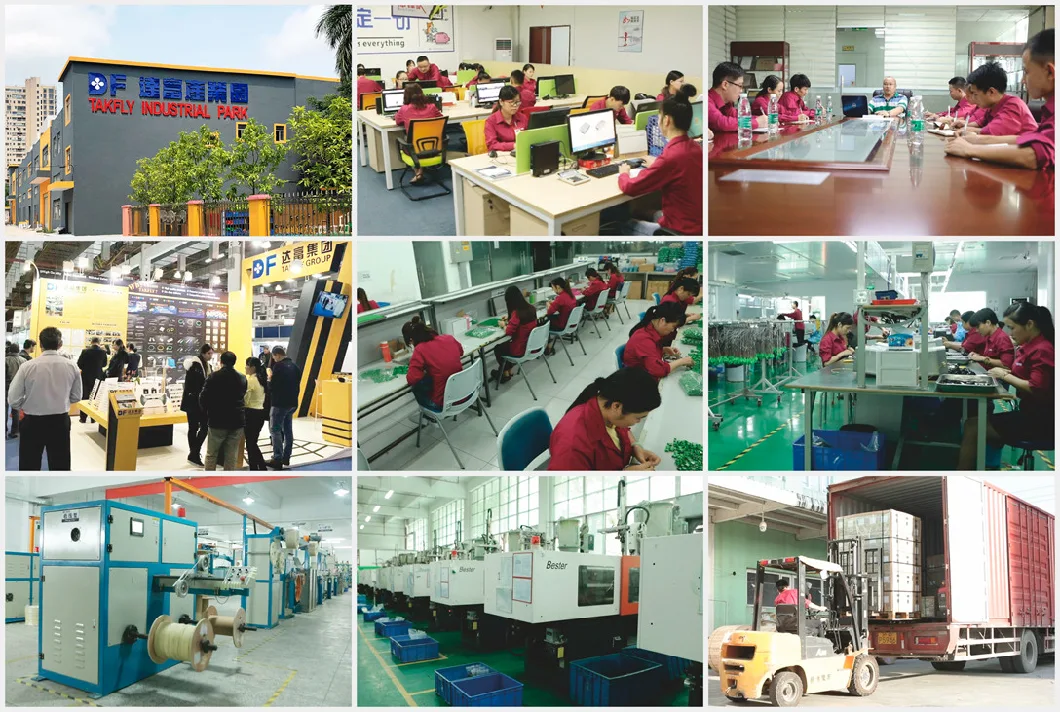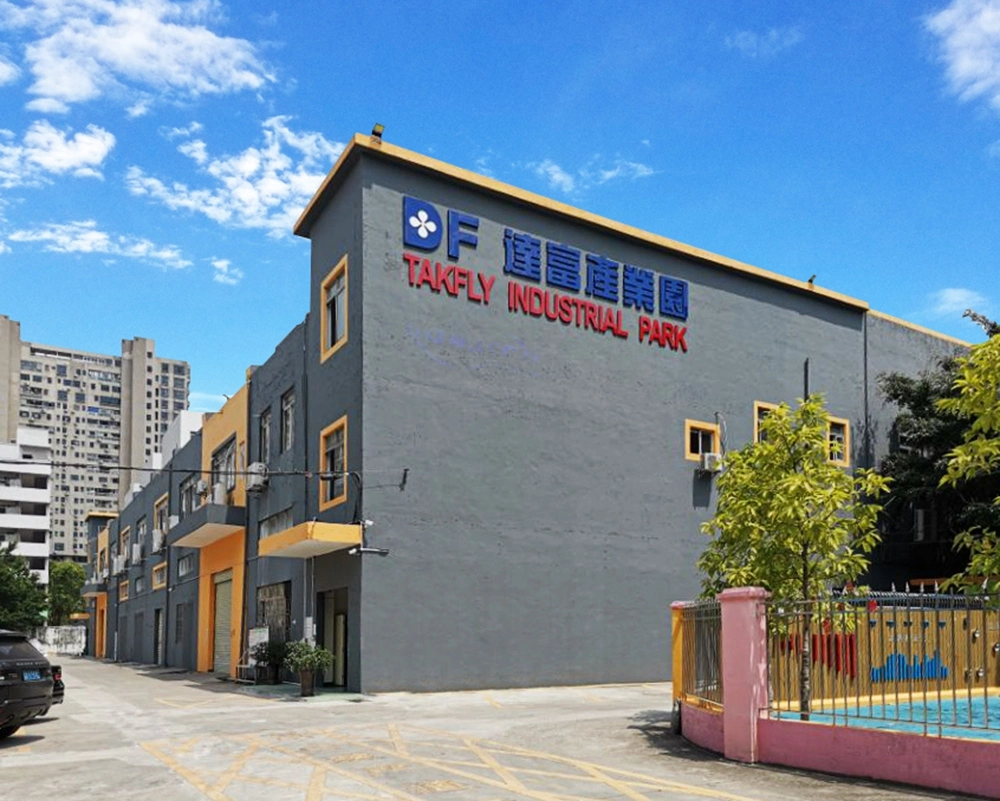 For any question, please feel free to contact us. Your inquiry is expected! Warmly welcome you to inquiry us for this product!