FTTH SC/APC Fast Connector Sc Fiber Optic Quick Connector


Description:
Field Assembly SC quick connector can provide a quick and easy of fiber in the field.
Options are available for 900 micron allowing the installer to terminate and make connection in minutes at equipment and fiber patch panels.
This connector system removes any requirement for epoxy,
adhesive or costly curing ovens and polishing and fiber surface
inspection.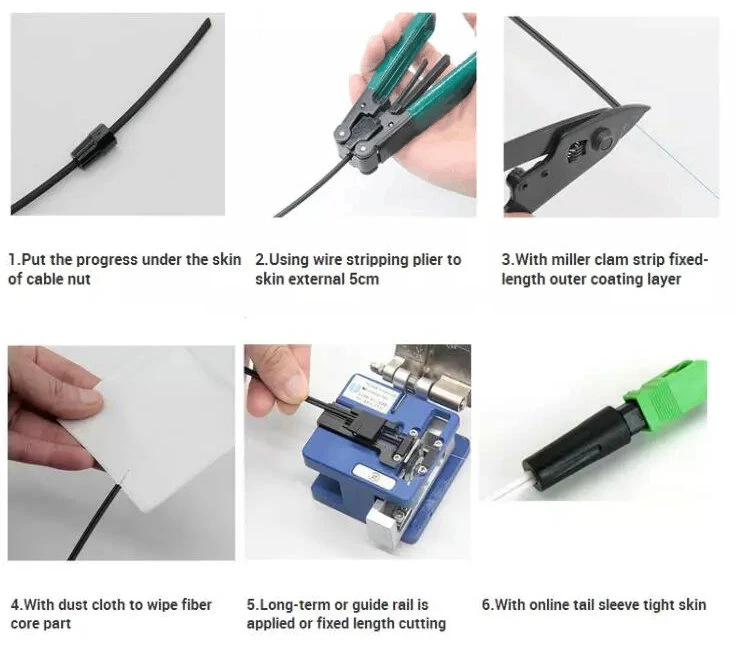 Technical data:
Must meet the standard

TIA/EIA 604-3

Operating Wavelength

1260nm-1650nm Insertion

Lost by insertion

£0.2dB/

<

Max.

< 0.5dB

Lost by Return

>

55dB

Operating Temperature

-40 a +80

Resistance

1000 reconnection

/

± 0.1dB

Tension

(3Kg loading)




250um &

900um (0.75kg/

£

0.3dB

load)

Cable pull

1.6 mm £ 0.20dB @ 40N




2.0 mm £ 0.20dB @ 80 N

Moisture Resistance

< 2.0dB @ +60C @ 95%

Radius of the end of the splint (mm)

5 ~ 12

Fiber cutting

Less than

100

Fiber extrusion

Less than 100

Displacement

Less than 50