FTTH SC Fiber Optic Fast Connector SC/APC Fast Connector
Description
The Fast Connector (Field Assembly Connector or Field terminated fiber connector, quickly assembly Fiber connector) is a revolutionary field installable optical fiber connector that requires no epoxy and no polishing, this connector during the installation process does not require any adhesive and curing process. The unique design of the patented mechanical splice body incorporates a factory-mounted fiber stub and a pre-polished ceramic ferrule, They are widely used in FTTx, Connecting up Renovation of Computer/controlling Room applications.
The Field Assembly SC/PC SC/APC SC/UPC Fast Connector for FTTH can provide a quick and easy termination of fibers in the field. Options are available for 900 micron allowing the installer to terminate and make connection in minutes at equipment and fiber patch panels. This connector system removes any requirement for epoxy, adhesives or costly curing ovens and polishing and fibe ederface inspection.
Pls Note: Choose type in accordance with connecting head of optical movable connector. According to the structural form of connecting head. It can be divided into FC,FC,ST,LC,MTRJ,MPO,MU,SMA,DDI,DIN4,D4,E2000 various types. The excelent strength and stability(200-600gt insertion and extraction force)can be got by good sintered technology.
Characteristics
1. Good compatibility and directivity.
2. can meet your requirements about high dimensional accuracy, good abrasion resistance,and good temperature characteristic.
3..100% of the factory testing guarantee the reliability of the product use.
4. Precisely external size make it easier to install, flexible and convenient use.
Application
1. Telecommunication Networks
2. Local Area Networks(LANs)
3. Data Processing Networks
4. Active Device Termination
5. Premise Installations
6. Wide Area Networks(WANs),etc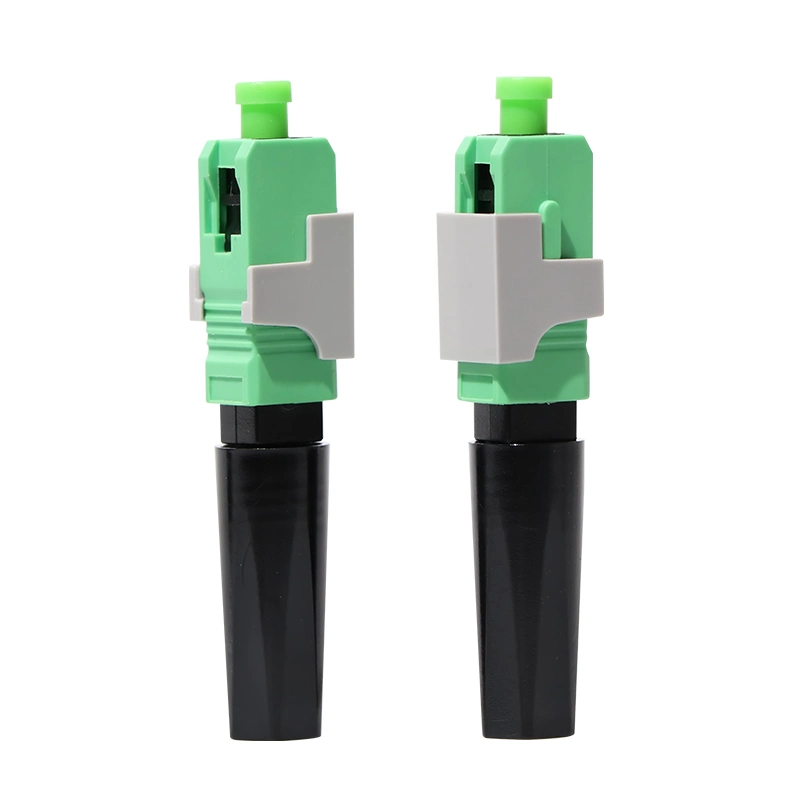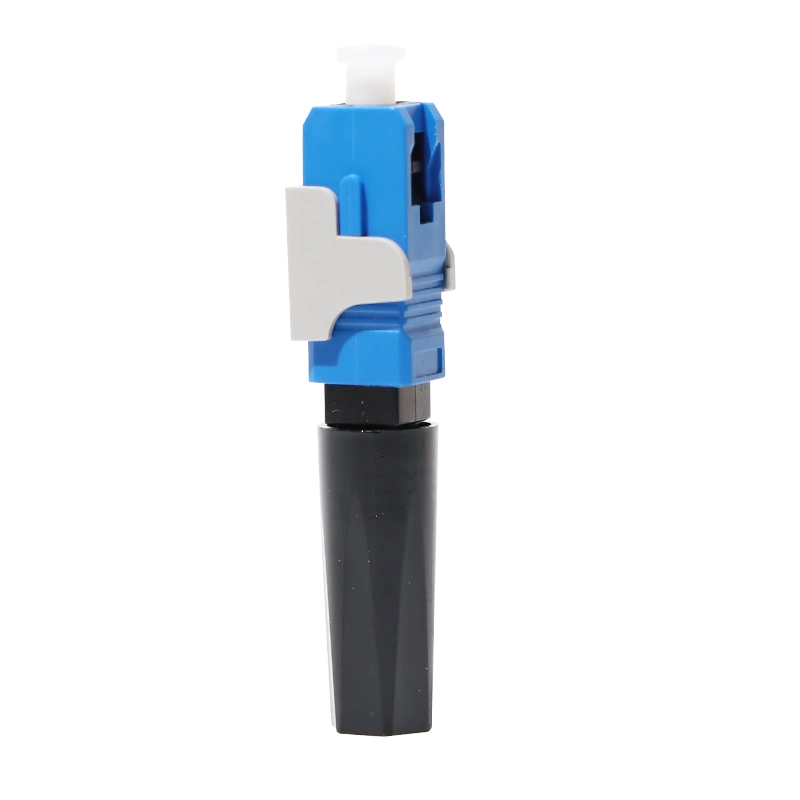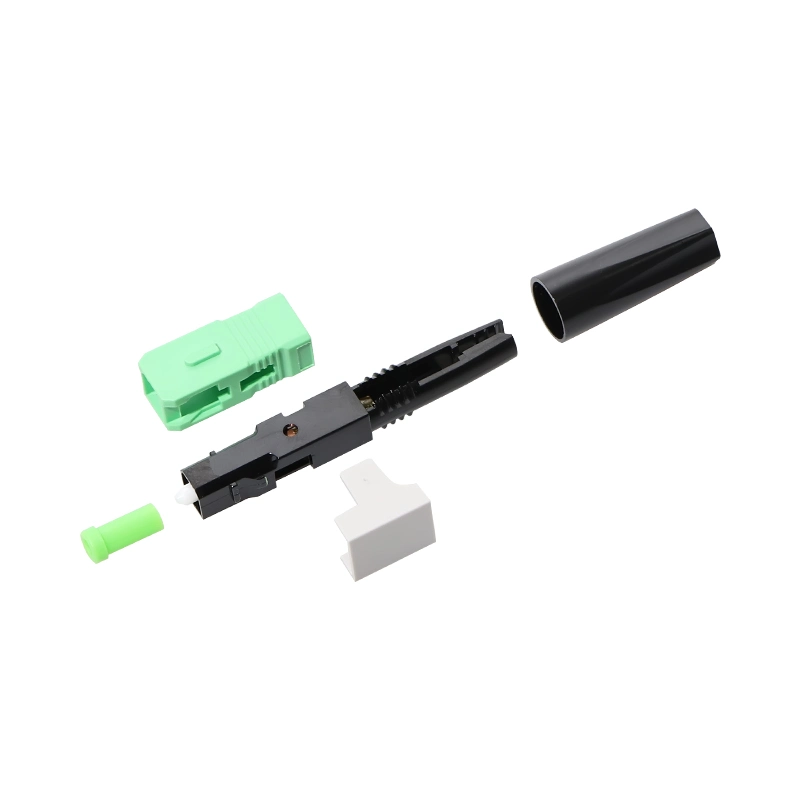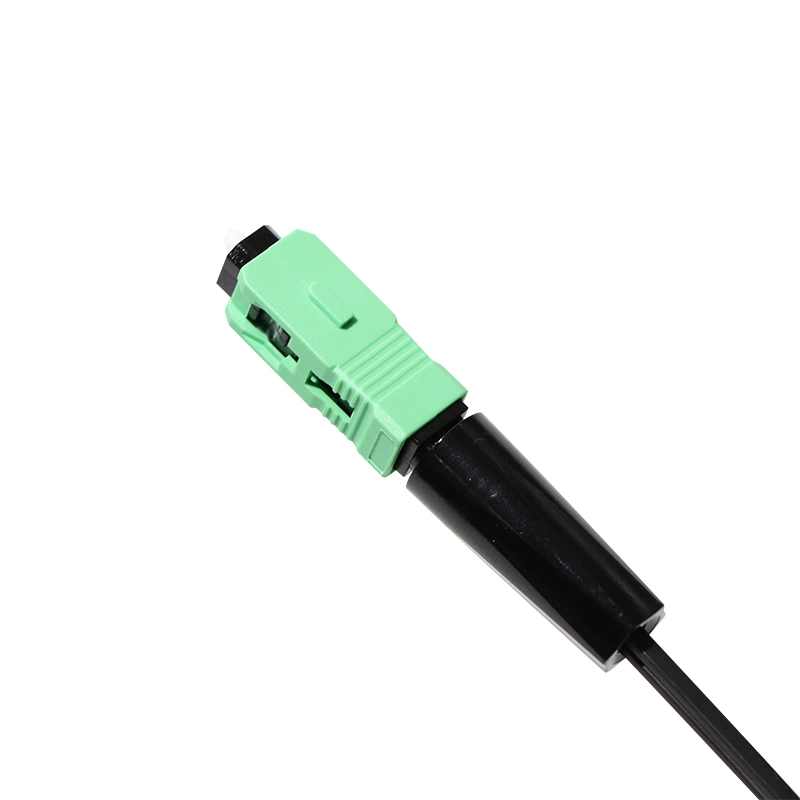 Specification
Type

SM-UPC

SM-APC

MM-UPC

Typical

MAX

Typical

MAX

Typical

MAX

Insertion loss

≤0.1

≤0.35dB

≤0.15

≤0.35dB

≤0.05

≤0.3dB

Return loss

≥45dB

≥55dB

≥30dB

Durability

500 mating cycles

Working temperature

-40 to + 85

ºC
Company Advantage
Shenzhen DYS Fiber Optic Technology,The leading company in developing and manufacturing advanced fiber optic products,mainly offer below:
Fiber optic cable
CPRI outdoor cable assemblies
MPO/MTP series products
Standard fiber optic patch cable&pigtail
Fiber optic PLC Splitter
Fiber optic Fast Connector
FTTH box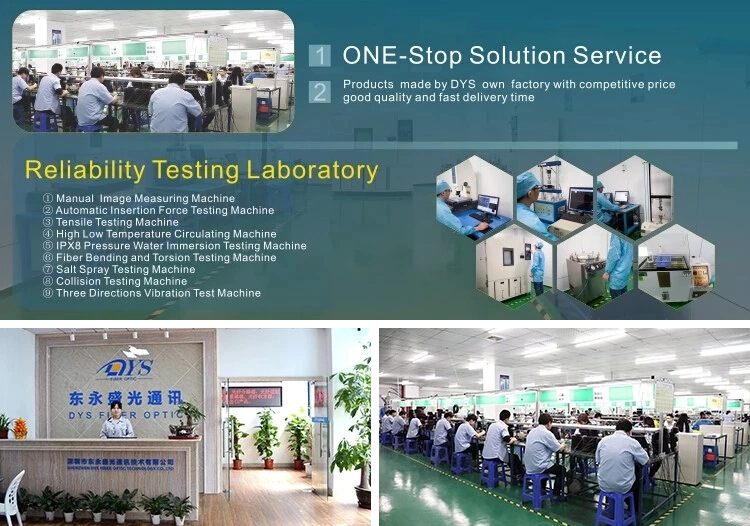 DYS win the the honorary title of National High-tech enterprise by Shenzhen government in 2014.
Over 3500 square meters and more than 18 non dust production lines .About 200 well-trained staff and engineers are contributing to our proud products. We have 4 production lines for fiber optic cable, 2 high standard MPO/MTP jumper assembly lines, 8 production lines for standard jumper and 10 PLC Splitter production lines.
The most advanced imported polishing equipment and testing instruments enable our products have super quality, such as Senko polishing machine, interferometer, automatic cleaning machine and OTDR ,JGR and so on.
All of our optical products are RoHS compliant and DYS also obtained ISO9001, ISO14001 certification. Our high quality products and outstanding service win the customer from all the world, DYS fiber optic is looking forward to cooperate with you.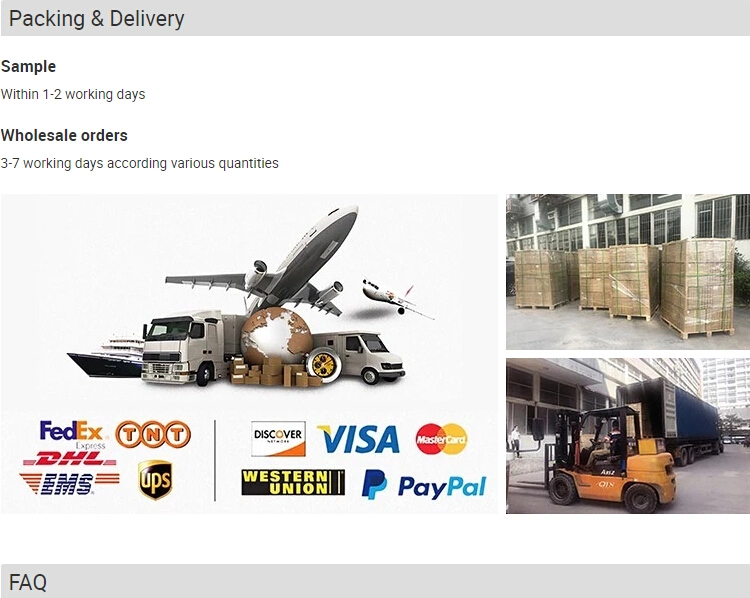 1. How many staff's we have?
Answer: About 200 well-trained staff and engineers.

2. When our company be established?
Answer: We started from year 2008.

3. What's our main products?
Answer: DYS dedicates to the developing, production, marketing of the Fiber Optic Cable,
Indoor/Outdoor Patch Cord, Splitter, Adapter, Attenuator, and so on.

4. What is the area of the factory?
Over 3500 square meters
More than 18 non dust productions lines in total
4 production lines for Fiber Optic Cable
2 high standard MPO/MTP Jumper assembly lines
8 production lines for standard Jumpe
4 PLC Pplitter production lines

5. What certificate we have?
Answer: ISO 9001: 2015, RoSH, CE, High and New Tech Enterprise Certficate.