SFP 10G 10km 1310nm SFP+ Module Duplex LC DDM
Technical Parameters

Descriptions

Unit

Model Number

YXF-PP-S31L-10D

Fiber type

SMF

Form Factor

DUAL SFP+

Data Rate

10

Gbps

Wavelength

1310

nm

Distance

10

KM

Sensitivity

<-14.0

dBm

Connector

LC

Laser

DFB/PIN

DDM

Yes

Output Power

1~-7

dBm

Power Supply

3.3

V

Temperature

0~70

°C

Certificate

CE,ISO9001,FCC,SGS,ROHS

Warranty

1

Year
Features :
1. SFP+ MSA package with duplex LC connector.
2. 2-wire interface for integrated Digital Diagnostic monitoring.
3. 1310nm DFB Laser and PIN receiver.
4. Very low EMI and excellent ESD protection.
5. Power consumption less than 1.0W.
6. Hot-pluggable capability.
Advantages :
1. The transceiver is a low power, high performance, cost effective module supporting data-rate up to 10Gbps 10km transmission distance.
2. The low jitter and high sensitivity are extinguished advantages with 1310nm DFB and PIN/TIA receiver.
3. The transceiver incorporates TX_DIS control, TX-FAULT and RX_LOS monitor functions.The devices are Class I laser safety compliant.
Parameter
Symbol
Min
Max
Unit
Notes
Storage Temperature
TSTG
-40
+85
ºC
-
Ambient Operating Temperature
TA
0
70
ºC
-
Optical Rise/Fall Time
Tr /Tf
-
24
ps
20 to 80%
Power Supply Current
Icc
-
200
mA
-
Extinction Ratio
ER
3.5
-
dB
-
Sensitivity
S
-
-14
dBm
-
Warning
assert>-24dBm,de-assert<-18dBm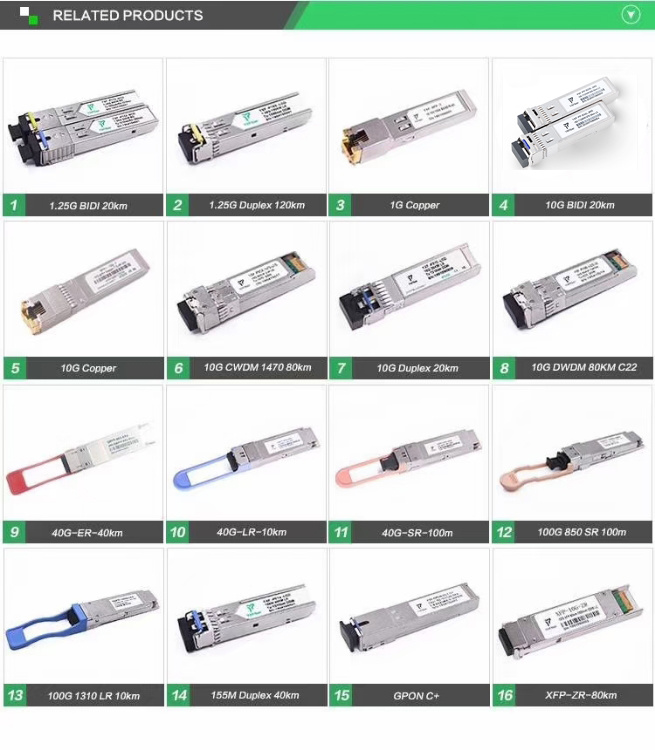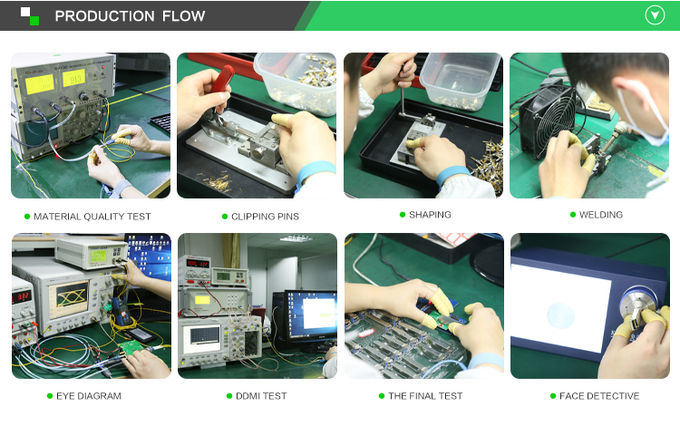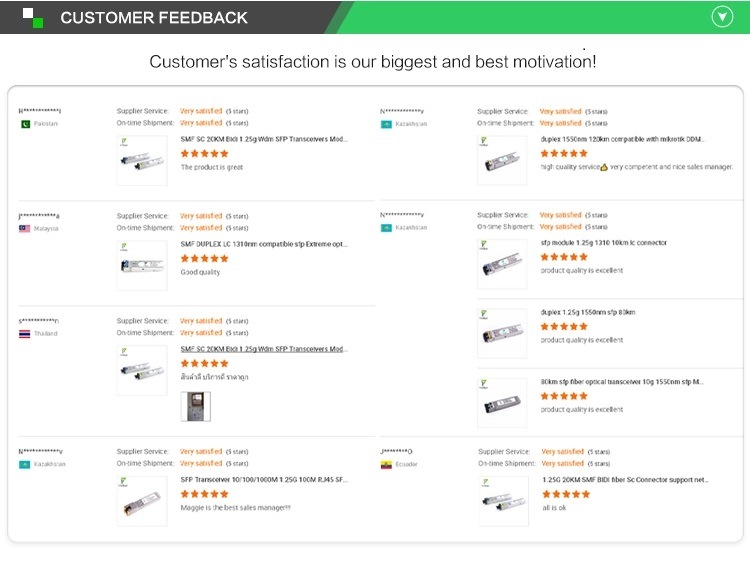 Packing and Shipping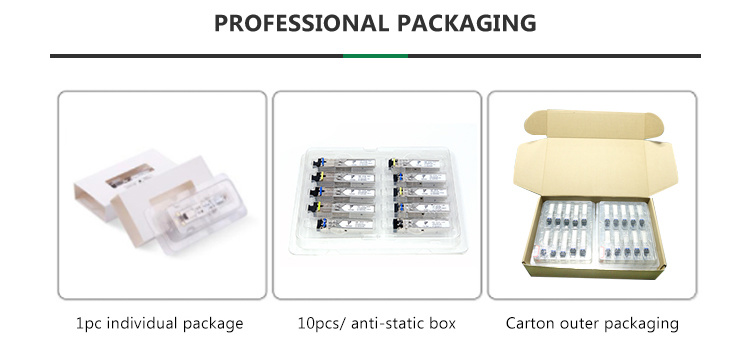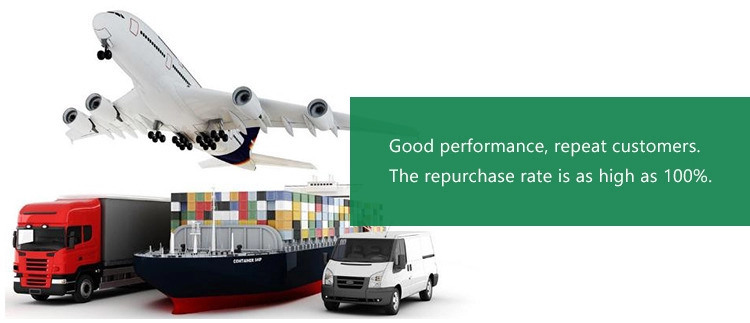 We support DHL/FedEx/UPS and other delivery methods

Q&A
Q: What kinds of custom choices are offered in YXFiber?

A: As for customized transceivers, YXFiber offers regular custom choices such as compatibility, transmission distance, operating temperature, label pattern, label colors and etc. What's more, YXFiber welcomes any inquiry for customized products and solutions for all need and specifications.

Q: Why should I trust YXFiber compatible transceivers?

A: Besides the price advantage, we have compared to branded transceivers, YXFiber compatible transceivers also maintain the same performance and reliability. To satisfy our customers' needs of high performance, all of our transceivers are tested multiple times in mainstream original brand switches in our test center before shipped out.

Q: Can we use APC connectors on this?

A: Hi, as the default type is UPC, so it's only can be connected with UPC connectors. Thanks

Q: Once I place an order for my transceivers, how long will it take to receive them?

A: Normally you can receive the goods within 7 workdays

Q: Will using compatible optics in my equipment negatively affect my manufacturer's warranty?

A: No. Network equipment manufacturers do not require that you use only name-brand optics. In fact, when a product fault or defect occurs in the network, and the fault or defect is not attributable to the use of third-party optics, they will continue to provide support for the affected product under warranty or covered by their support program.