1310nm Duplex LC Connector 10gbps 220m Multi Mode Datacom SFP+ Transceiver
Features:
1.Supports 9.95 to 10.3Gbps bit rates;
2.Transmission distance up to 220m (OM1 fiber)
3.Hot Pluggable SFP+ footprintnm FP transmitter, PIN photo-detector
4.Digital Status monitoring Interface
5.Duplex LC connector
6.RoHS compliant and Lead Free Metal enclosure for lower EMI Single 3.3V power supply
7.Power dissipation < 1W
8.Operating case temperature: 0 to 70º
9.Compliant with FC-PI-4 800-Mx-SN-I, SFF-8431 , SFF-8432 and SFF-8472
Applications:
1.10GBASE-LRM
2.10G Ethernet
3. Legacy FDDI multimode links
Product description:
Takfly' SFP+ LRM is an optical transceiver module for transmission at 1310nm over legacy multi
mode fiber. Supporting 10GBASE-LRM Ethernet standard make it ideally suited for 10G datacom. Its very
low power consumption and its excellent EMI performance allow system design with high port density. The
small form factor integrates a 1310nm Fabry-Perot (FP) laser in an LC package and a linear multimode PIN receiver. Takfly module is lead free, RoHS compliant and is designed and tested in accordance with industry safety standards.
The Takfly DF-31192-LRMC SFP+ transceiver is a linear-interface transceiver that enables, in conjunction with an Electronic Dispersion Compensation (EDC) on the host board, an IEEE802.3aq 10GBASE-LRM compliant link. The host board EDC provides correction for the severe modal dispersion that may occur during propagation through multimode fiber links, including legacy installed FDDI multimode fiber (see IEEE802.3aq for detailed information regarding fiber coverage).
Unlike the XFP MSA transceiver requirements, the SFP+ transceiver does not contain internal retiming circuitry, and thus some of the Transmitter Optical Characteristics stated in this data sheet require that the Host Board is compliant to the SFP+ MSA specifications. See Chapter 3 in Reference [1] for further details.
Pin definition:
The SFP+ modules are hot-pluggable. Hot pluggable refers to plugging in or unplugging a module while the host board is powered. The SFP+ host connector is a 0.8 mm pitch 20 position right angle improved connector specified by SFF-8083, or stacked connector with equivalent with equivalent electrical performance.
Absolute maximum rating:
These values represent the damage threshold of the module. Stress in excess of any of the individual Absolute Maximum Ratings can cause immediate catastrophic damage to the module even if all other parameters are within Recommended Operating Conditions.
| | | | | |
| --- | --- | --- | --- | --- |
| Parameters | Symbol | Min. | Max. | Unit |
| Power Supply Voltage | VCC | 0 | +3.6 | V |
| Storage Temperature | Tc | -40 | +85 | °C |
| Operating Case Temperature | Tc | 0 | +70 | °C |
| Relative Humidity | RH | 5 | 95 | % |
Recommended operating environment
Recommended Operating Environment specifies parameters for which the electrical and optical characteristics hold unless otherwise noted.
| | | | | | |
| --- | --- | --- | --- | --- | --- |
| Parameter | Symbol | Min. | Typical | Max | Unit |
| Power Supply Voltage | VCC | 3.135 | 3.300 | 3.465 | V |
| Operating Case Temperature | TC | 0 | 25 | 70 | °C |

LOW Speed Characteristics
Parameter
Symbol
Min.
Typical
Max
Unit
Power Consumption
1.2
1.2
W
TX_Fault,RX_LOS
VOL
0
0.4
V
VOH
Host_Vcc-0.5
Host_Vcc+0.3
V
TX_DIS
VIL
-0.3
0.8
V
VIH
2.0
VCCT+0.3
V
RS0,RS1
VIL
-0.3
0.8
V
VIH
2.0
VCCT+0.3
V
Electrical characteristics
Parameter
Conditions
Symbol
Min.
Typical
Max
Unit
Nominal Data Rate
VID
10.3125
Gbps
Supply Voltage
Vcc
3.14
3.46
V
Supply Current
Icc
200
300
mA
Power Dissipation
P
1
W
Transmitter

Input differential impedance
2
Rin
100
Ω
Single ended data input swing
3
Vin,pp
90
350
mV
Transmit Disable Voltage
4
VD
2
Vcc
V
Transmit Enable Voltage
VEN
Vee
Vee+
0.8
V
Receiver
Termination Mismatch at 1 MHz
ΔZM
5
%
Single Ended Output Voltage Tolerance
-0.3
4.0
V
Output AC Common Mode Voltage
7.5
mV
RMS
Output Rise and Fall time (20% to 80%)
5
Tr, Tf
30
Ps
Relative Noise LRM Links with crosstalk
6
dRNx
TBD equation
dB/Hz
Difference Waveform Distortion Penalty
7
dWDP
per SFF-8431
dB
Differential Voltage Modulation Amplitude
VMA
180
600
mV
LOS Fault
8
VLOS fault
2
VccHOST
V
LOS Normal
8
VLOS norm
Vee
Vee+
0.8
V
Power Supply Noise Tolerance
9
VccT/VccR
per SFF-8431
mVpp
Notes:
1. Non-condensing.
2. Connected directly to TX data input pins. AC coupling from pins into laser driver IC.
3. Per SFF-8431 Rev 3.0
4. Into 100 ohms differential termination.
5. Measured with Module Compliance Test Board and OMA test pattern.
6. Crosstalk source rise/fall time (20%-80%) is 35 ps.
7. Defined with reference receiver with 14 T/2 spaced FFE taps and 5 T spaced DFE taps.
8. LOS is an open collector output. Should be pulled up with 4.7k - 10kΩ on the host board. Normal operation is logic 0; loss of signal is logic 1. Maximum pull-up voltage is 5.5V.
9. As described in Section 2.8.1, SFF-8431 Rev 3.0.
General Specifications:
Parameter
Symbol
Min.
Typical
Max
Unit
Notes
Bit Rate
BR
10.3125
Gb/sec
1
Bit Error Ratio
BER
10-12
2
Maximum Supported Distances
Fiber Type
1310nm OFL Bandwidth
62.5μm
"FDDI" 160MHz/km
Lmax
220
m
3
OM1
200MHz/km
220
50μm
400MHz/km
Lmax
100
m
3
OM2 500MHz/km
220
OM3 2000MHz/km
220
Notes:
1. 10GBASE-LRM
2. Tested with a 231 - 1 PRBS
3. Operating range as defined by IEEE standards. Longer reach possible depending upon link implementation.
Optical characteristics
Parameter
Symbol
Min.
Typical
Max
Unit
Notes
Transmitter
Center Wavelength
λt
1260
1355
nm
RMS spectral width
λrms @1260nm
-
-
2.4
nm
2
λrms @ 1260nm-1300
2.4
λrms @
1300nm-1355
4
Average Optical Power
Pavg
-6.5
-
0.5
dBm
1
Extinction Ratio
ER
3.5
-
-
dB
Optical Modulation Amplitude (OMA)
POMA
-4.5
+1.5
dBm
Peak Launch Power
PMAX
3
dBm
Transmitter Waveform Dispersion Penalty
TWDP
4.7
dB
3
Average Launch power of OFF transmitter
POFF
-30
dBm
Uncorrelated Jitter [rms]
Txj
0.033
UI
Encircled Flux
<5μm
30
%
<11μm
81
Transmitter Reflectance
-12
dB
Optical Return Loss Tolerance
20
dB
Relative Intensity Noise

Rin
-128
dB/Hz
Receiver
Comprehensive Stressed Receiver Sensitivity (OMA) @ 10.3125Gb/s
Precursor
-
-
-6.5
dBm
5
Symmetrical
-6
dBm
Postcursor
-6.5
dBm
LOS Assert
LosA
-30
-
dBm
LOS De-assert
LosD
-11
dBm
Overload
PMAX
-+1.5
-
dBm
4
Receiver Reflectance
-
-
-12
dB
LOS Hysteresis
0.5
dB
Notes:
1. Average power figures are informative only, per IEEE802.3aq
2. Maximum RMS spectral width as specified by Figure 3
3. Optical Eye Mask requires the host board to be SFF-8431 compliant. Optical eye mask per IEEE802.3aq.
4. TWDP figure requires the host board to be SFF-8431compliant. TWDP is calculated using the Matlab code provided in clause 68.6.6.2 of IEEE802.3aq
5. Receiver overload specified in OMA and under the worst comprehensive stressed condition.
6. Conditions of stressed receiver tests per IEEE802.3aq. CSRS testing requires the host board to be SFF-8431 compliant.
Digital Diagnostic Functions
The following digital diagnostic characteristics are defined over the Recommended Operating Environment unless otherwise specified. It is compliant to SFF8472 Rev9.2 with internal calibration mode. For external calibration mode please contact our sales stuff.
Parameter
Symbol
Min.
Max
Unit
Notes
Accuracy
Transceiver Temperature
DMI_Temp
-3
+3
degC
Over operating temp
TX Output optical power
DMI_TX
-3
+3
dB
RX Input optical power
DMI_RX
-3
+3
dB
-3dBm to -12dBm range
Transceiver Supply voltage
DMI_VCC
-0.08
+0.08
V
Full operating range
Bias current monitor
DMI_Ibias
-10%
10%
mA
Dynamic Range Accuracy
Transceiver Temperature
DMI_Temp
-5
70
degC
TX Output optical power
DMI_TX
-9
-1
dBm
RX Input optical power
DMI_RX
-18
0
dBm
Transceiver Supply voltage
DMI_VCC
3.0
3.6
V
Bias current monitor
DMI_Ibias
0
16
mA
Control and status I/O timing characteristics
Timing characteristics of control and status I/O are included in Table 8, which is also defined in SFF-8431.
ESD
This transceiver is specified as ESD threshold 2kV for all electrical input pins, tested per MIL-STD-883, Method 3015.4 /JESD22-A114-A (HBM). However, normal ESD precautions are still required during the handling of this module. This transceiver is shipped in ESD protective packaging. It should be removed from the packaging and handled only in an ESD protected environment.
LASER SAFTY
This is a Class 1 Laser Product according to IEC 60825-1:1993:+A1:1997+A2:2001. This product complies with 21 CFR 1040.10 and 1040.11 except for deviations pursuant to Laser Notice No. 50, dated (July 26, 2001)
Ordering information:
| | |
| --- | --- |
| Part Number | Product Description |
| DF-31192-LRMC | 1310nm, 10.3125Gpbs, Multi Mode 220m, 0ºC ~ +70ºC |
Company Information:
Takfly, established in 2000, has been manufacturing and exporting in fiber optic communications for more than 15 years. Mainly supplying fiber cable, adapter, attenuator, connector, coupler, splitter, termination box, ODF, fiber instruments, media conceiver, switch, optical module, CWDM/DWDM, etc. Takfly's products have passed the management verification: ISO14001: 2004. Our goods have passed RoHS, CE, ISO9001, FCC, etc. verifications.
With the development of optical communications, Takfly's turnover has been increasing steadily. To strengthen the brand recognition and communication with more clients, Takfly participates in several industrial exhibitions every year in the whole word.
The products we sell is manufactured by our own factories. Our main aim is to supply high quality goods to our customers. Therefore, Takfly has imported foreign advanced production equipment 5 years ago, mainly made in German, Japan. The skilled technicians and professional sales team are available. Standard production management system has been built. Any requirements and inquiries will be processed with 24 hours. Strict test is a must before delivery. Apart from these, we have steady transport service. So, we can provide you the optimal transportation.
No complaints is one of our aims. We believe that our products can help you win good reputation and market share.
Hereby, we sincerely hope to establish a long-term business relationship with you in the future.
Welcome to visit Takfly Communications Co., Ltd. We are waiting for your coming!
Item and company images: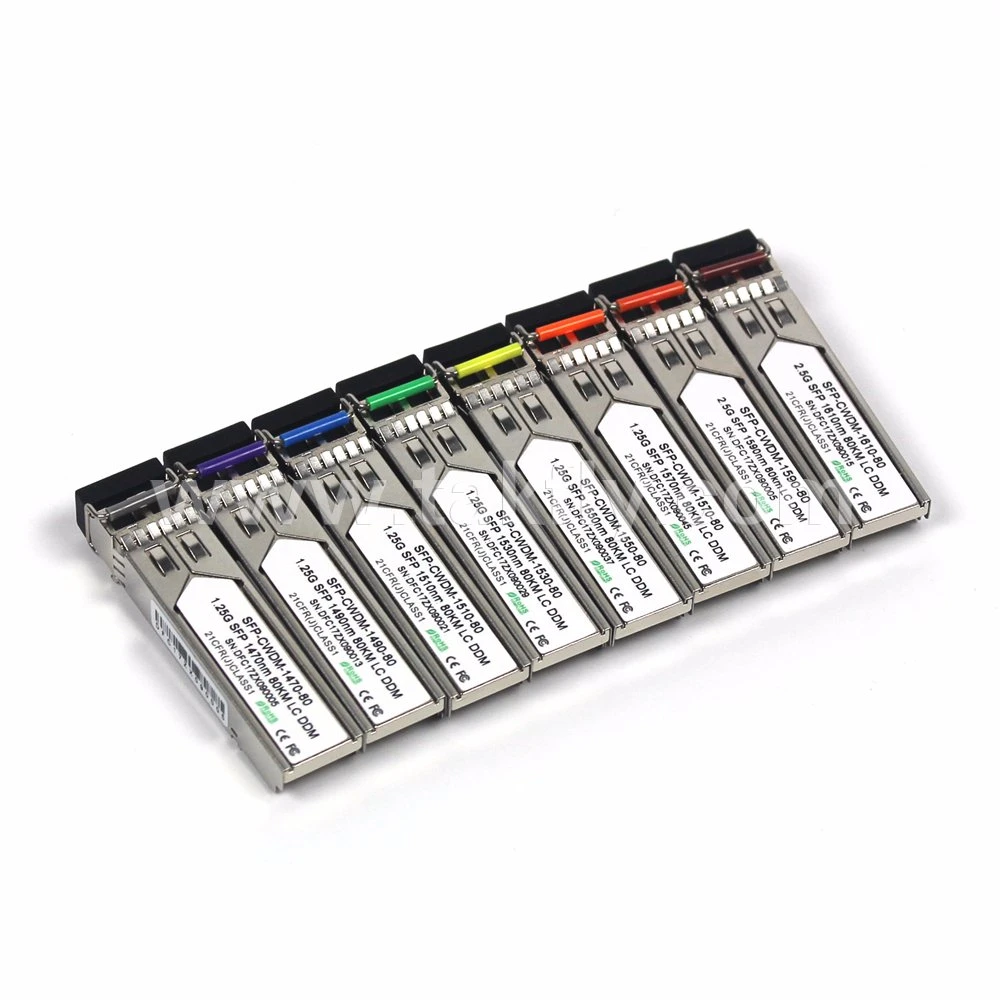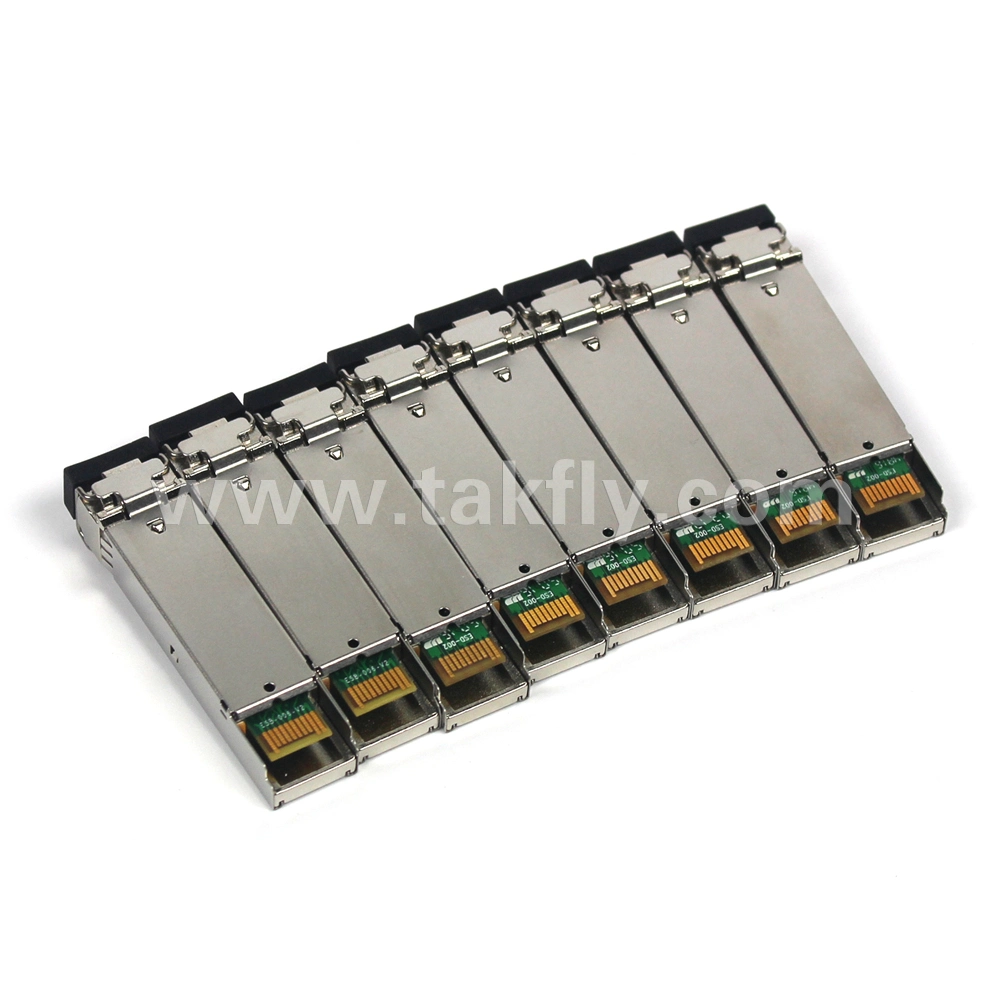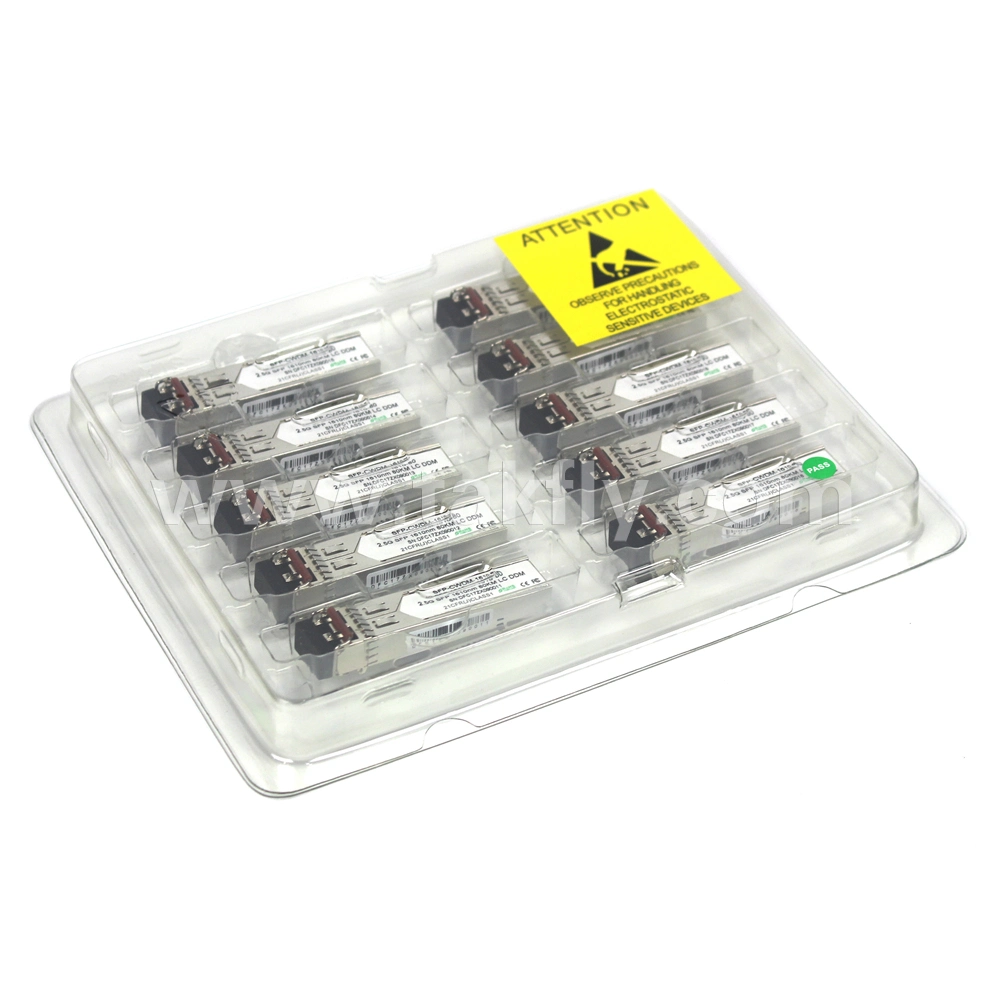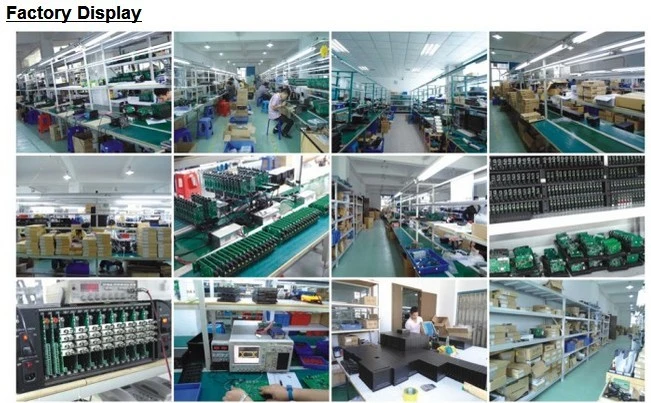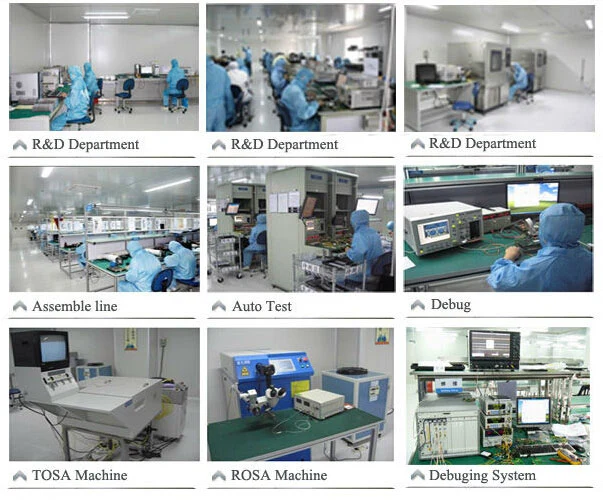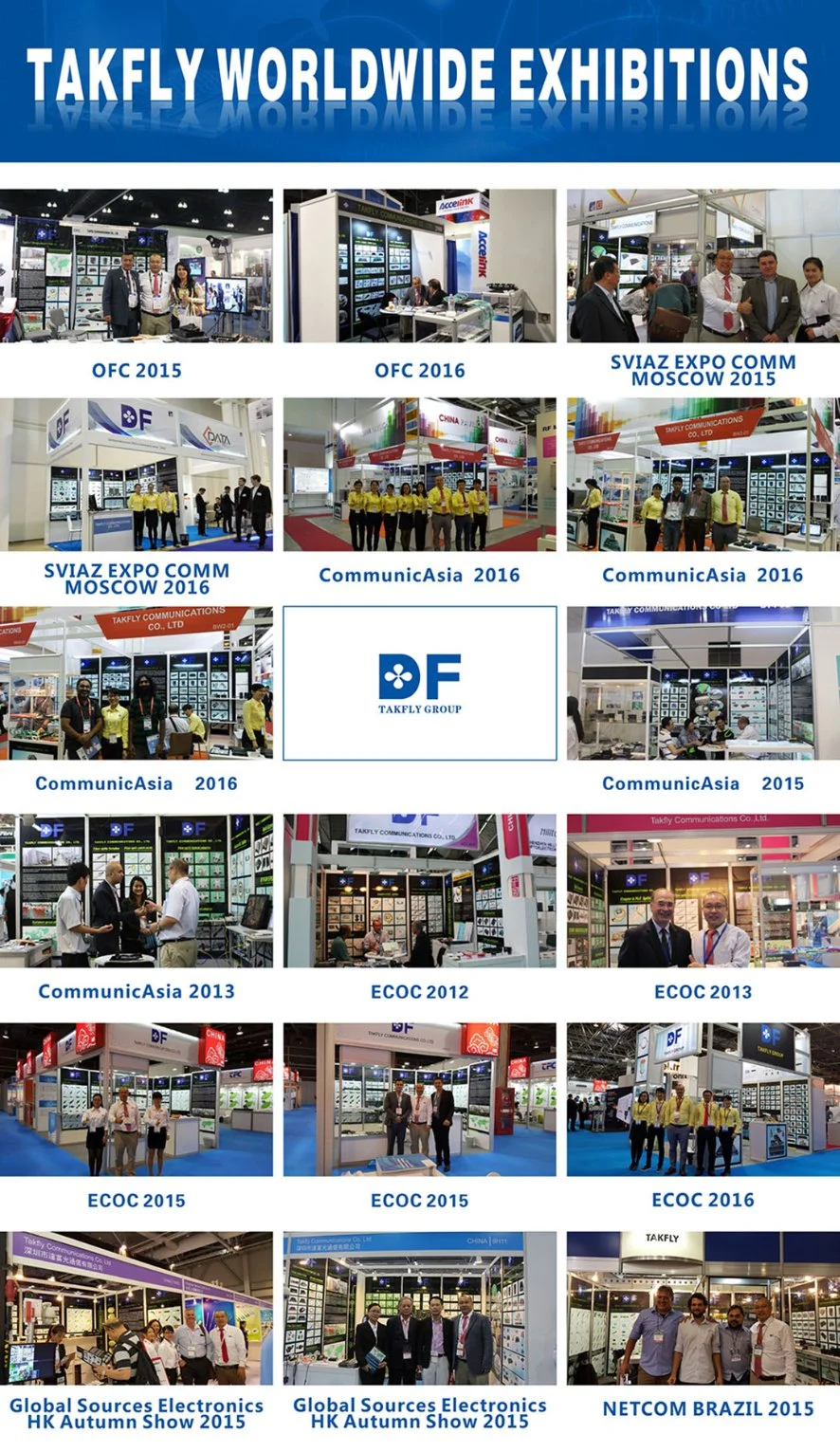 Why choose Takfly ?

Service:
1.Customer's logo: Acceptable
2.General inspection on fixing before packing
3.Third party inspection: Acceptable
Quality Control:
All products must go through five checks before manufacturing process
1.Material incoming inspection before production
2.Full check after every individual process finished
3.Full check after production half-done
4.Full check before packing
5.Spots check after production packed before shipping
Advantage:
1.15 years experience in manufacturing fiber optic products..
2.Availability of R & D with more than 10 engineers.
3.Available of design and making mold with special molding house.
4.High quality, attractive price and fast delivery(2-7days)
5.OEM, ODM customer designs are also welcomed
6.More than 200 workers
7.Excellent service
Delivery:
1.Packing: Plastic bag& carton, Neutral packing or as your required.
2.Sample time: 1-3 days after confirm
3.Order lead time: 2-7working days depend on quantity and products.
4.Shipping port: Shenzhen China or HK
5.Shipping term: EXW or FOB
Shipping:
1.Once confirmed the order, and payment sent after finishing goods. 2.Goods will be sent within 7 days with the fast, reasonable and efficient shipping mode such as DHL, EMS, UPS,FEDEX, TNT, etc.
3.Please make sure your postal address is correct. Any lost and mistakes because of wrong address are not supplier's responsibility.
4.Please do not bid if you disagree with the shipping and handling charge.
Having a nice shopping time!