SFP-10G-SR 850nm SFP Module Duplex LC DDM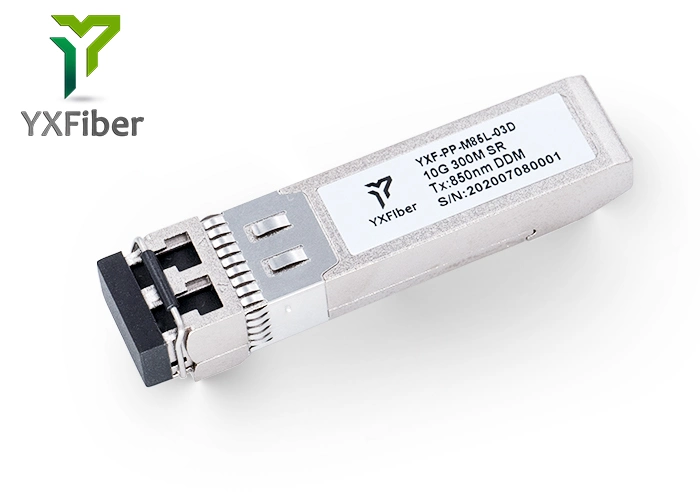 Features:
•Supports up to 11.3Gb/s bit rates
•Duplex LC connector
•Hot-pluggable SFP+ footprint
•850nm VCSEL transmitter, PIN photo-detector
•Up to 300m on 50/125um MMF(2000MHZ.KM)
•Low power consumption, < 1W
•Digital Diagnostic Monitor Interface
•Optical interface compliant to IEEE 802.3ae
•Electrical interface compliant to SFF-8431
•Operating case temperature:
Commercial:0~70°C
Industrial:-40 to 85 °C
Applications:
•10G Base-SR/SW at 10.3125G
v10G Fiber Channel
•Other optical links
Product Description:
YXFiber 10G-SFP-SR Duplex Enhanced Small Form Factor Pluggable SFP+ transceivers are designed for use in 10-Gigabit Ethernet over MultiMode fiber. They are compliant with SFF-8431,SFF-8432 and IEEE 802.3ae 10GBASE-SR/SW. The transceiver designs are optimized for high performance and cost-effective to supply customers the best solutions for telecommunication and datacom
Functional Diagram: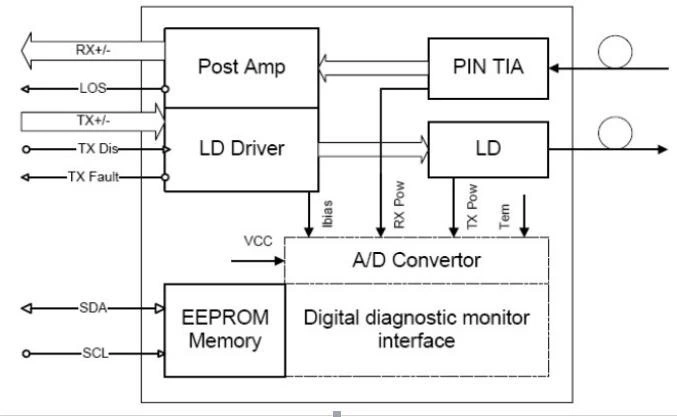 More about us, please visit:
Whole products, please click:
More SFP+ 10G, click:


Our Advantage: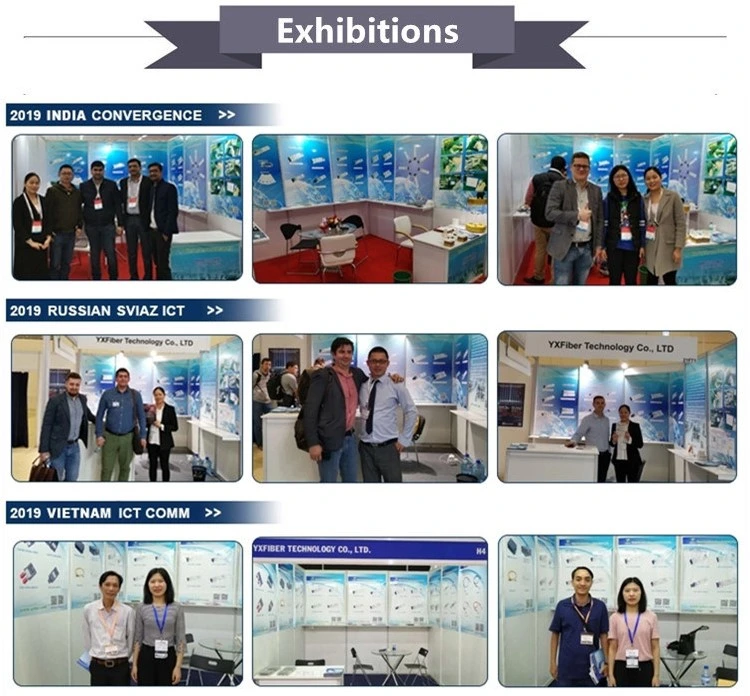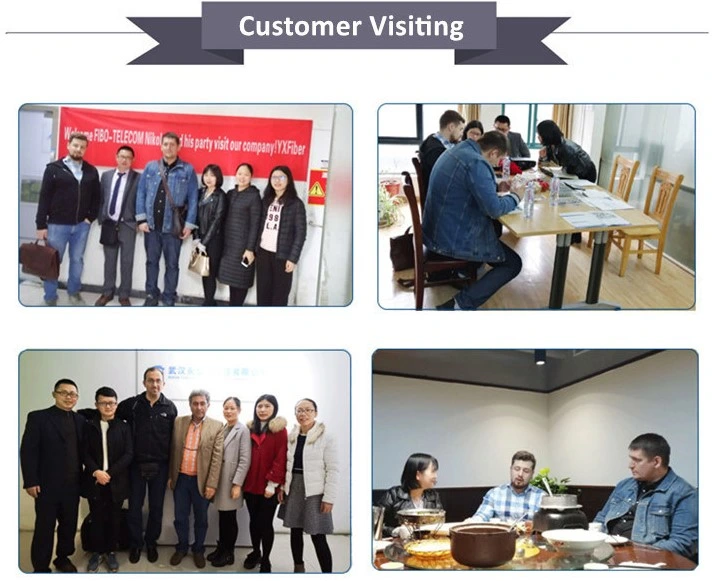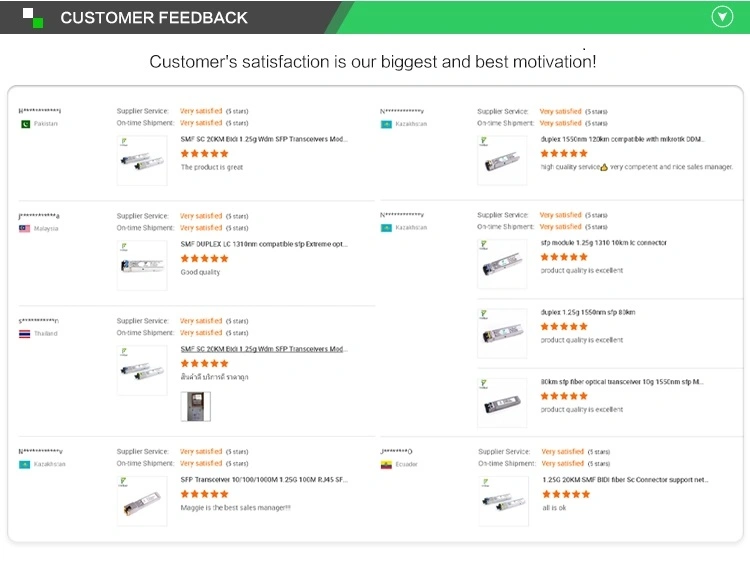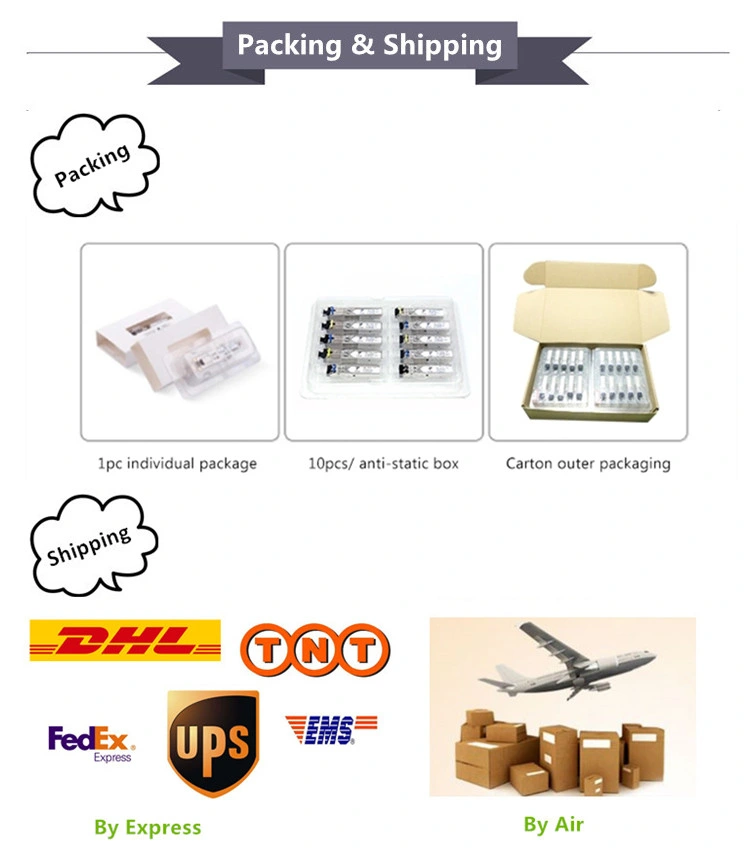 Q&A

Q: What kinds of custom choices are offered in YXFiber?

A: As for customized transceivers, YXFiber offers regular custom choices such as compatibility, transmission distance, operating temperature, label pattern, label colors and etc. What's more, YXFiber welcomes any inquiry for customized products and solutions for all need and specifications.

Q: Why should I trust YXFiber compatible transceivers?

A: Besides the price advantage, we have compared to branded transceivers, YXFiber compatible transceivers also maintain the same performance and reliability. To satisfy our customers' needs of high performance, all of our transceivers are tested multiple times in mainstream original brand switches in our test center before shipped out.

Q: Can we use APC connectors on this?

A: Hi, as the default type is UPC, so it's only can be connected with UPC connectors. Thanks

Q: Once I place an order for my transceivers, how long will it take to receive them?

A: Normally you can receive the goods within 7 workdays

Q: Will using compatible optics in my equipment negatively affect my manufacturer's warranty?

A: No. Network equipment manufacturers do not require that you use only name-brand optics. In fact, when a product fault or defect occurs in the network, and the fault or defect is not attributable to the use of third-party optics, they will continue to provide support for the affected product under warranty or covered by their support program.